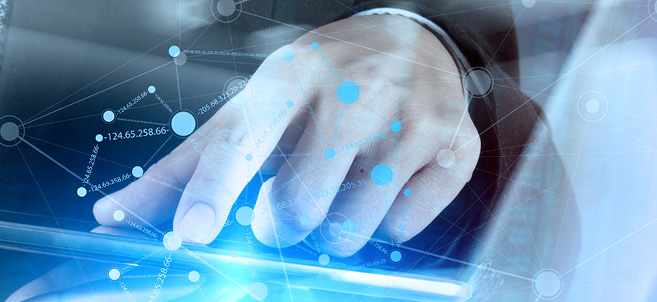 Northwest Technical College and its partners in Distance Minnesota are participating in a national program to eliminate traditional textbooks and replace them with freely available open educational resources.
NTC and its Distance Minnesota partners Alexandria Technical and Community College, Northland Community College and university partner Bemidji State University, are among a group of 38 colleges in 13 states participating in a three-year project by Achieving the Dream, a non-profit organization that champions the nation's two-year colleges.
The $300,000 grant, which includes a $75,000 match from members of Distance Minnesota, will help the consortium support faculty as they develop academic programs free from proprietary course material such as textbooks, course materials or software. Beginning in the spring of 2017, students will be able to complete these programs using only open educational resources. By eliminating the cost of course materials, the project will drive down the overall cost of an education.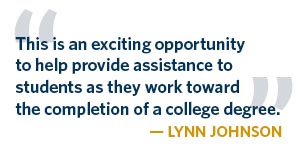 "We believe the increased student retention and success of students from the development of an OER degree program will encourage students to take the next step on the pathway towards the completion of a bachelor's degree," said Lynn Johnson, director of distance learning at Bemidji State. "This is an exciting opportunity to help provide assistance to students as they work toward the completion of a college degree."
NTC and Distance Minnesota will develop programs using open educational resources in a number of areas, including:
associate of arts degrees that will transfer to any of Minnesota's seven state universities;
associate of science in health science broad field, which will be transferrable to specific bachelor's degree programs at Minnesota's seven state universities; and
associate of science in early childhood education, which will transfer to specific bachelor's degree programs at either Mayville State University in Mayville, N.D., or Metropolitan State University in St. Paul, Minn.
Distance Minnesota also will use these open resources to develop courses supporting the Minnesota Transfer Curriculum, a policy ensuring that Minnesota two-year college students can successfully transfer credits that will meet lower-level general education requirements at each of Minnesota's seven state universities. These courses will support competency-based credits for students who can demonstrate existing skill in a wide variety of subject areas including, but not limited to, communication, critical thinking, natural sciences, mathematical and logical reasoning, sciences, humanities and fine arts.
Achieving the Dream quotes a study done by research firm Public Agenda which says full-time community college students spend nearly one-third of the total cost of an associate's degree – about $1,300 per year – on textbooks. Textbook costs, the organization says, are a significant barrier to college completion, and are cited by students who don't complete college as a significant financial barrier.
The group's Open Educational Resources Degree Initiative looks to increase access to college and improve completion rates, particularly for students traditionally underserved by higher education. By engaging faculty in the project to reduce textbook costs, Achieving the Dream expects to reduce costs and shorten the time necessary to complete degrees, both of which it expects to also increase completion rates.
Achieving the Dream will manage grants to all participating institutions, oversee implementation and ensure program quality. It also will provide guidance on change management and institutional transformation. At the end of the three-year project, all approved open educational resources courses will be publicly available through a comprehensive, easily accessible online platform.
About Distance Minnesota
Distance Minnesota includes Alexandria Technical and Community College, Northland Community and Technical College, Northwest Technical College, and primary university partner Bemidji State University — all members of the Minnesota State Colleges and Universities (MnSCU) system, the largest single provider of higher education in Minnesota and the fifth-largest public education system in the United States. Formed in 1990, Distance Minnesota collaborates on development and delivery of innovative degree-completion pathways and delivers online support to prospective and current students on behalf of the Minnesota State Colleges and Universities System, the Minnesota Department of Veterans Affairs and educational initiatives targeted to special populations across the state.
Contacts
Carla Johanson, online supervisor, Northwest Technical College; (651) 201-1302; carla.johanson@ntcmn.edu
Lynn Reddy, Achieving the Dream; (240) 450-3830, lreddy@achievingthedream.org
Links
Northwest Technical College, located in northern Minnesota's lake district, is an open, inviting technological learning organization. For more than 40 years, the college has valued life-long learning and the worth and dignity of all people. The college serves 900 students with a high-quality education, an open-enrollment policy and affordable tuition. NTC offers nearly 60 degree, diploma and certificate programs in areas such as business, health, human and protective services and environmental and industrial technology. Classes are offered on the Bemidji campus, online, or as a combination of both. NTC is a member of the Minnesota State system of colleges and universities.
---
2016-N-S-001