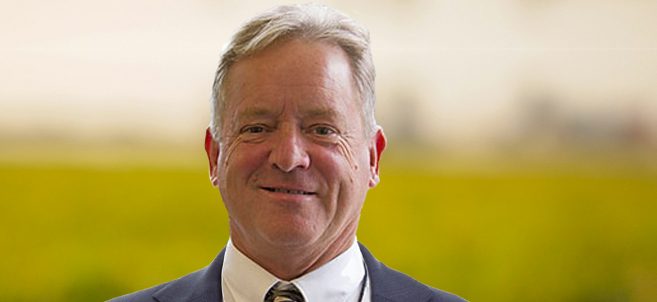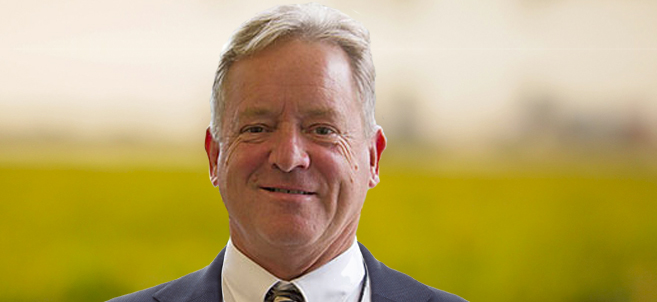 Dr. Michael F. Anderson has been appointed interim provost and vice president for academic and student affairs for Bemidji State University and Northwest Technical College.
"I am pleased that Dr. Anderson has accepted the offer to become our interim provost," said Dr. Faith Hensrud, BSU/NTC president-elect. "He has outstanding experience and we're excited that he will be joining us here at Bemidji State."
Anderson has been vice president for academic affairs at Wayne State College in Wayne, Neb., since 2012. There, he supervises four deans, 130 full-time faculty members, the library, continuing education and institutional data with a total academic budget of $17 million. He also is responsible for personnel supervision and evaluations, curriculum and instruction, program development, accreditation and assessment, general education, extended campus, and student retention and completion. During his tenure, Wayne State's first-year retention rates have improved by 10 percent, and the college has received 10-year accreditation from HLC. He also has provided guidance for four academic-program accreditations and designed a competency-based mathematics lab for underprepared students.
"I cannot wait to begin working with the faculty, staff, and students at Bemidji State University," Anderson said. "I have confidence that I can assist Dr. Faith Hensrud with her transition to BSU and bring new ideas to campus."
Before joining the administration at Wayne State, Anderson was dean of education and counseling at New Mexico Highlands University; director of the School of Education and Counseling at the University of Wisconsin Platteville; director of education and kinesiology at what is now Clarke University; an instructional consultant at the University of Nebraska-Lincoln; and an assistant professor of education at the University of Nevada-Las Vegas. Before beginning his career in higher education, Anderson was a public school teacher and coach at Lincoln East High School in Lincoln, Neb.
Anderson earned his bachelor's, masters and doctoral degrees from the University of Nebraska-Lincoln.
Anderson's duties begin July 5. He will succeed Dr. Martin Tadlock, who in May was named regional vice chancellor of academic affairs at the University of South Florida St. Petersburg.
Northwest Technical College, located in northern Minnesota's lake district, is an open, inviting technological learning organization. For more than 40 years, the college has valued life-long learning and the worth and dignity of all people. The college serves 900 students with a high-quality education, an open-enrollment policy and affordable tuition. NTC offers nearly 60 degree, diploma and certificate programs in areas such as business, health, human and protective services and environmental and industrial technology. Classes are offered on the Bemidji campus, online, or as a combination of both. NTC is a member of the Minnesota State Colleges and Universities system.