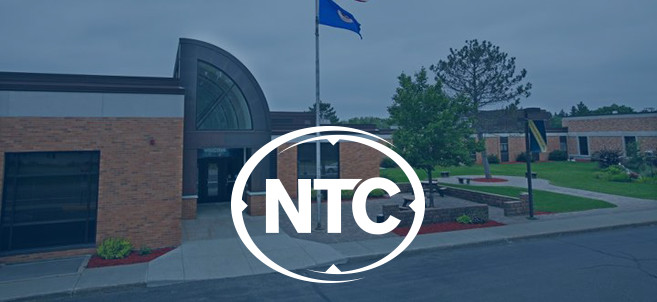 Northwest Technical College has been reaccredited by The Higher Learning Commission.
At its May 17 meeting, the commission's Institutional Actions Council voted to concur with an evaluation recommending reaccreditation for the college, and approved the institution's move to the HLC's Standard Pathway.
Accredited status is not for a specific period of time, but is a continuing relationship between the college and the Higher Learning Commission that is subject to reconsideration. NTC's next reaffirmation of accreditation is scheduled for 2025-26.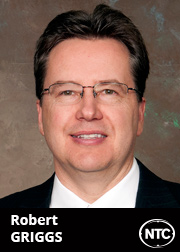 "Northwest Technical College plays a vital role in workforce and career development in the Bemidji community and in our region. This accreditation process has been an invaluable opportunity for the college to examine ourselves and learn how we can continue to improve," said Bob Griggs, interim dean of the college and vice president for innovation and extended learning at Bemidji State University. "HLC's recommendation for continuing accreditation reinforces what the region knows about the quality of NTC's faculty, our level of support from the community, and the educational opportunities we provide for our students."
In addition to comprehensive evaluations, the commission's Standard Pathway addresses quality assurance and improvement through interim monitoring.
As a condition of its reaccreditation, NTC is required by the commission to submit two interim monitoring reports — one in May of 2017 and a second in May of 2018. The 2017 report will update HLC on the college's consistent application of credit hour policies, and the 2018 report will update the commission on NTC's assessment of general education learning outcomes through direct measures.
"Overall, the evaluation report is excellent and I want to thank everyone who participated in this process for their hard work," Griggs said. "This required enormous preparation, and the team not only met an incredibly difficult timeline, but also produced a high quality Assurance Argument that resulted in a positive recommendation for continuing accreditation."
The Higher Learning Commission accredits degree-granting post-secondary educational institutions in the North Central region of the United States. The commission and its accreditation process assure the quality of higher education for students who benefit from federal financial aid programs.
NTC has been accredited by the Higher Learning Commission since 1995, and its accreditation was last reaffirmed in 2014-15. A Sept. 29, 2015, visit to the college by a three-person team representing HLC was the culmination of several months of intense activity as the college gathered data to present its case for continued accreditation.
NTC submitted its comprehensive, written case for reaccreditation to the HLC on Aug. 31, 2015. The document was researched, written and reviewed during the spring and summer of 2015 by a steering committee which included faculty, staff and administrators, guided by Bob Griggs, interim dean of the college. Community input to the HLC on the quality of NTC was also solicited.
Contacts
Northwest Technical College, located in northern Minnesota's lake district, is an open, inviting technological learning organization. For more than 40 years, the college has valued life-long learning and the worth and dignity of all people. The college serves 900 students with a high-quality education, an open-enrollment policy and affordable tuition. NTC offers nearly 60 degree, diploma and certificate programs in areas such as business, health, human and protective services and environmental and industrial technology. Classes are offered on the Bemidji campus, online, or as a combination of both. NTC is a member of the Minnesota State Colleges and Universities system. For more, visit ntcmn.edu.
---
2016-N-L-000