This past Friday at the Sanford Center, more than 1,300 students from Northwest Technical College and Bemidji State University had the opportunity to receive degrees, diplomas and other credentials in front of their proud families and friends. They came from nearby towns such as Park Rapids and International Falls, as well as communities throughout Minnesota and around the world. They took courses on campus and online, and many juggled work and family responsibilities along the way. All are now prepared to apply their new knowledge and abilities in fields ranging from aquatic biology and business to dental assisting and construction.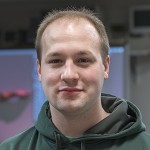 Among them are students like Ben Goltz, a new dad from Bagley who is taking his bachelor's degree in computer science from Bemidji State straight into a web-development job with Digi-Key Electronics in Thief River Falls, and Megan Chavez of Bemidji, a single mom who hopes to apply her training in NTC's Community Health Worker program as part of an emerging team at Sanford Bemidji Medical Center.
Every student in his or her own way exemplifies the many powerful ways that NTC and BSU provide opportunities for Minnesotans to create a better future for themselves, for their families and for their communities. Their accomplishments are made possible through the outstanding work of our dedicated faculty and staff, but also because we had the resources to make it happen. We made an investment and it paid off.
The 2015 session of the Minnesota Legislature has come down to its final weeks. Legislators are considering many important investments, among them funding for Minnesota State Colleges and Universities, which of course includes NTC and BSU. Maybe you've heard about our funding request, and maybe you've been wondering what it's for and why it's so important.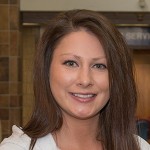 Our colleges and universities have two primary sources of funding: tuition from students and appropriations from the state of Minnesota. Thanks to the Legislature and Gov. Dayton, we have frozen tuition for the last two years, making college a lot more affordable for students across the state. With the exception of a funding increase last session, over the past 15 years, state support for higher education has been on a steep decline. Since 1999, Minnesota has cut funding by 53 percent. We used to lead the nation when it came to supporting our state colleges and universities, but now we lag far behind. Once we were 21 percent above the national average, and now we're 20 percent below. It has become increasingly difficult to offer opportunities to promising students like Ben and Megan.
And our ability to offer these opportunities has never been more important. Within five years, fully 74 percent of the jobs in Minnesota will require some postsecondary credentials. At a time when the demographics of the state are such that 70 percent of our growth will come from underserved populations, Minnesota State Colleges and Universities is the only resource able to respond: our colleges and universities serve more first-generation students, more students of color and American Indian students, more low-income students, and more veterans than all of Minnesota's other higher education options – combined.
So as you hear about all the many investments being considered this legislative session, I hope you will keep higher education in mind. Making access to college possible for all Minnesotans, meeting the future workforce needs of Minnesota, and protecting our ability to deliver programs to make that happen – these are all things worthy of our investment.
Richard A. Hanson is president of Northwest Technical College and Bemidji State University.
This commentary was written with support and collaboration from Jeff Ueland, Bemidji State Faculty Association; Michael Schmitt, Bemidji State AFSCME president; Zachary Johnson, Bemidji State Minnesota State University Administrative and Service Faculty president; Chris Haley, Bemidji State Middle Management Association president; Scott Theisen, Bemidji State Minnesota Association of Professional Employees representative; Mark Johnson, Northwest Technical College Minnesota State College Faculty president; and, Jenna Long and Megan Vilmain, Bemidji State student body co-presidents.