Northwest Technical College is now offering a certificate program for community health workers that can be completed entirely online.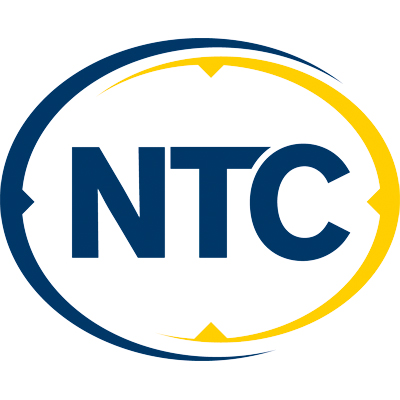 The program, which started this fall, currently has about 10 students enrolled.
"This program is for people who want to do this kind of work but can't necessarily come to campus for class," said Wendy Potratz. who is coordinating and teaching the program for NTC.
Minnesota is one of just two states in the country, along with Massachusetts, to offer state health care reimbursement for services provided by community health workers.
The certificate program can be completed in one year, with a curriculum established in a collaborative effort with state officials and the Minnesota Community Health Worker's Alliance.
The certificate's first semester focuses on important skills such as advocacy and outreach, to help practitioners determine the needs of a community, and communication skills. The second semester focuses on specific health conditions often encountered by community health practitioners, including oral health, maternal and early childhood wellness, diabetes, cancer, mental health, and maintaining healthy lifestyles. The program also has an internship requirement.
"Community health workers are the local connection between community norms and healthy outcomes," said Dr. Jeanine Gangeness, founding dean of the Bemidji School of Nursing. "These professionals advocate for individual needs, support the individual and family to navigate a complicated healthcare environment and direct individuals to services that support a healthy life."
NTC's community health certificate program is one of only four offered in the state of Minnesota, and is the only one that can be completed entirely online.
"The program is flexible for students," Potratz said. "The certificate provides an excellent building block for further schooling, or will allow a student to immediately begin work in the community health field."
For more information about NTC's community health certificate program, contact Wendy Potratz.
About the Minnesota Community Health Worker's Alliance
The alliance and its partners work to reduce health disparities and pursue better health and better care at lower cost to foster healthier communities. The alliance sees community healthcare worker approaches as an integral part of the solution to the challenges facing Minnesota communities and the state's health care, public health and social services systems. For more, visit mnchwalliance.org/.
About Northwest Technical College
Northwest Technical College, located in northern Minnesota's lake district, is an open, inviting technological learning organization. For more than 40 years, the college has valued life-long learning and the worth and dignity of all people. Its open-enrollment policy, affordable tuition and high-quality education have attracted a diverse group of learners; today, the College serves more than 1,600 learners. The college offers more than 40 degree programs in areas such as business, health, human and protective services and environmental and industrial technology career programs. Classes are offered on the Bemidji campus, online, or as a combination of both. NTC is a member of the Minnesota State Colleges and Universities system. For more, visit ntcmn.edu.
–ntc–