Watch this video to learn more about the
CHW Conference.
Supporting Rural Community Health Workers.
Scholarship Application
A limited number of Community Health Worker Scholarships are available.
General cONFERENCE inFORMATION
Friday, September 29, 2023
Early Bird Rate Deadline September 1: $75
Regular Rate Starting September 2: $100
9 a.m. – 4 p.m.
Objectives:
Identify strategies for developing skills and improving the effectiveness of CHWs.
Clarify CHW roles and build confidence around CHW work.
Apply innovative models to improve community health and health equity.

Network with Community Health professionals and colleagues to share knowledge and resources.
Read about the previous 2022 Community Health Worker Conference.
Thursday, September 28, 2023
5:30-8 p.m.
Hampton Inn & Suites, Mississippi Room
Sign-up online with conference registration
$21 paid directly to instructor cash or check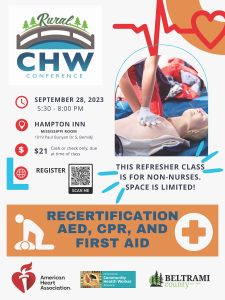 SCHEDULE & powerpoint presentations (click on BLUE title):
Time
Title
Presenter
Location
8:30 – 9 am
Registration/light refreshments/Performance by Kairos Live!
Main room
9 – 9:15 am
Welcome Announcements
Shawn McKinney
Main room
9:15 – 9:20 am
Tai Chi – get focused
Connie Norman
Main room
9:20 – 10:05 am
Winona Community HUB: Pathways Community HUB Model Implementation in Winona County
Vanessa Southworth
Main room
10:05 – 10:10 am
Stretch Break
Anita Tamang
Main room
10:10 – 10:55 am
Community Health Worker Training Program, funded by HRSA

Rachel Stoll

Angela Fields

Main room
10:55 – 11 am
Yoga Break
Angie Clark
Main room
11 – 11:45 am
Providing Community Health Worker services to support high-risk, low-income seniors living at home in Martin County, Minnesota.

Megan Nieto

Dani Luniewski

Main room
11:45 – 12:45 pm
Lunch/Vendors/Networking giveaway (Shawn)
Main room/Entry
12:45 – 1:45
Building Your CHW Toolbox: Diabetes Prevention and Management Resources

Kim Matteen

Bridget Ideker

Erin McHenry

Sunken Island

*Shawn

12:45 – 1:45
Project Harmony: Peer Recovery Coaching and CHW'ing
Kristi Whitcomb

Mississippi

*Angela

12:45 – 1:45
School-based CHW services: Opportunities and Challenges

Sarah Nelson

Anita Tamang

Caitlin Smith

Diamond Point

*Sarah

1:45 – 2 pm
Snack Break
Entry
2 – 3 pm
Substance Use Disorders in Pregnancy
Amy Langenfeld

Sunken Island

*Shawn

2 – 3 pm

CHWs Forging a Path Forward to Enhance Brain Health

Kecia Hayslett

Mississippi

*Angela

2 – 3 pm
Resourceful – improving access & efficiency in addressing social determinants of health
Jill Doberstein

Diamond Point

*Sarah
*Room host
Location:
Hampton Inn & Suites – 1019 Paul Bunyan Drive South, Bemidji, MN 56601
Lodging:
Lodging is available at the Hampton Inn & Suites at a discounted rate (Thursday, September 28th only) for those attending the conference.  You must make your reservation by August 31, 2023 to get the discounted rate.  When making the reservation, let the front desk know you are requesting the room under "CHW / Northwest Tech" room block to get the discount.
Accommodations:
If you need an accommodation for this event, please contact the Accessibility Services Office at 218-755-3883. If an interpreter is needed, two weeks' notice is requested.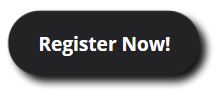 Thank you to our 2023 sponsors!

2018 Conference – NTC CHW Alumni
Follow us on Facebook for updates on presenters.
Watch this video to learn more about the
CHW Conference.