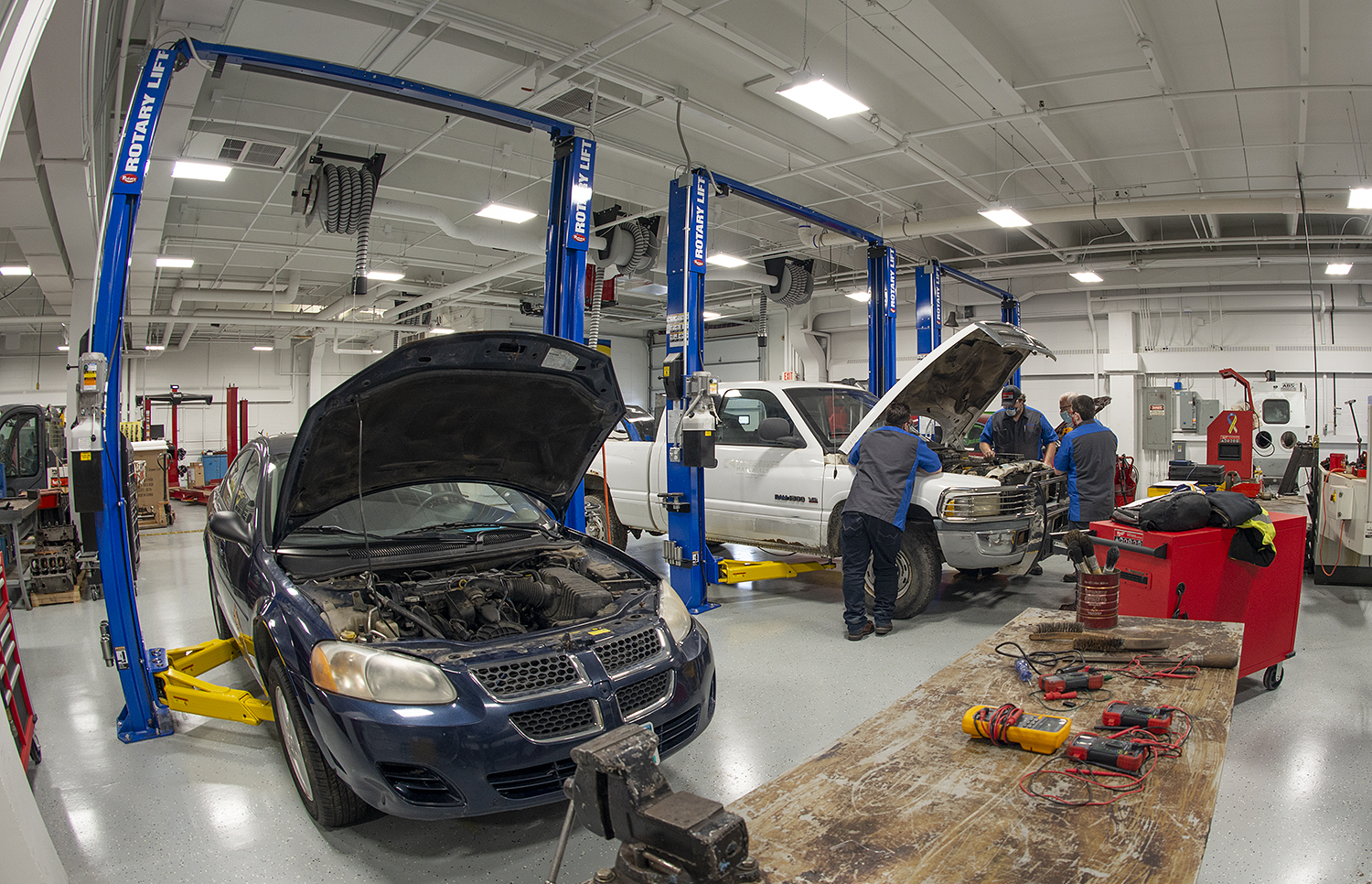 Northwest Technical College, along with 25 other colleges and seven universities in the Minnesota State system of colleges and university, will be part of the annual Minnesota State Week from June 21-24. Students can apply for free during that time. Tours can also be scheduled any time from June 21-24.
An Experience NTC Campus Preview Day will also be hosted by NTC on June 25. Students that pre-register for this event will take a campus tour, get a free lunch and meet with admissions and financial aid representatives. Bemidji State University's housing facilities, which are open to NTC students, may also be toured.
To schedule a visit, email ntc.admissions@ntcmn.edu or call (218) 333-6600.
Why Choose NTC
NTC offers 21 programs in six different career paths: automotive service, building systems, business, child care, health care and manufacturing technology.
Student-to-faculty ratio is 15:1 and lab-to-lecture ratio is 4:1.
Students can choose from a wide variety of student activities to get involved, such as the Student Senate, Student Nurses Association, electrical club and more opportunities at Bemidji State University.
NTC students are eligible to live at Bemidji State, where they can benefit from a rich residential experience, have easy access to the dining hall, recreation center and more.
There are on-campus and online programs. Students can receive an Associate of Science degree, Associate of Applied Science degree, certificates or diploma depending on the program they choose. There are also 4-year degree opportunities with Bemidji State.
Most students receive some form of financial aid.
About Minnesota State System
Minnesota State is the fourth largest system of state colleges and universities in the United States and the largest in the state with 30 colleges, seven universities and 54 campuses. They commit to ensuring access to an extraordinary education and to provide an opportunity for students to create a better future for themselves, their families and their communities.
The faculty and staff strive to provide the best education available in Minnesota, preparing graduates to lead in every sector of Minnesota's economy. These colleges and universities continue to be the place for students to receive an education, update their skills and prepare for new careers.
Contact
Links
2022-N-061