Northwest Technical College held its fourth annual Student Achievement Celebration on May 5 to recognize outstanding students in each program.
Founded in 2019 by Tyler Peterson, NTC student success center director, the event has become an annual celebration to applaud students' hard work and determination in their academic careers.
Each of NTC's programs selected an outstanding student — one who consistently gives an exceptional effort within their program — and a most improved student — recognizing students who show tremendous growth and development in their coursework.
In addition to the program awards, NTC students, faculty and staff identified 10 students to receive campus-wide acknowledgments including awards for extraordinary kindness, community engagement award and online learning.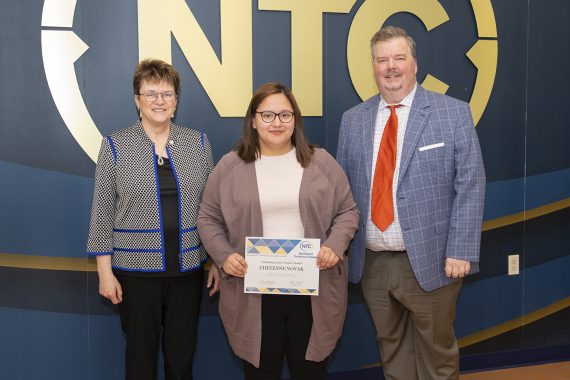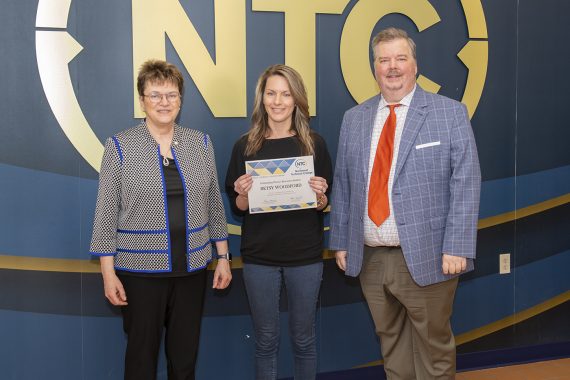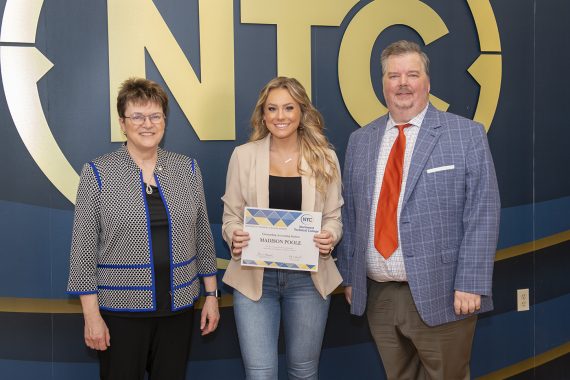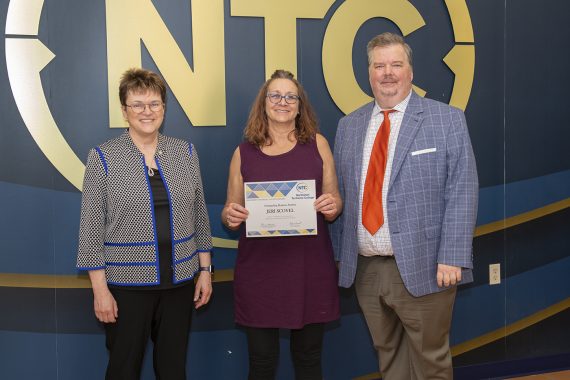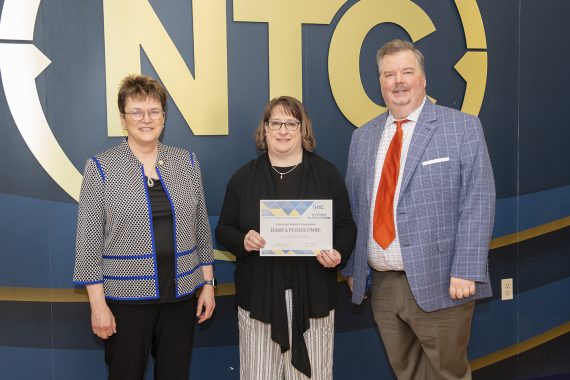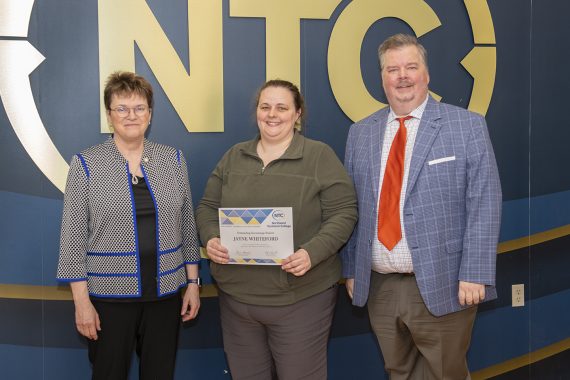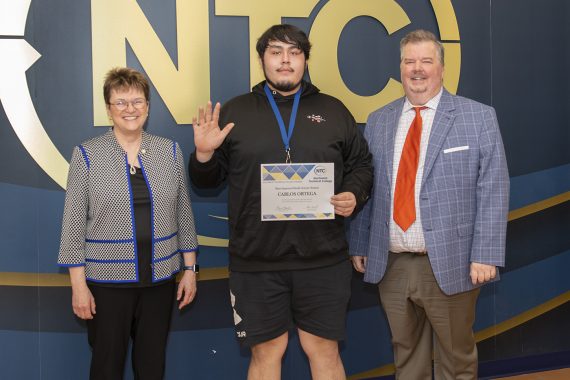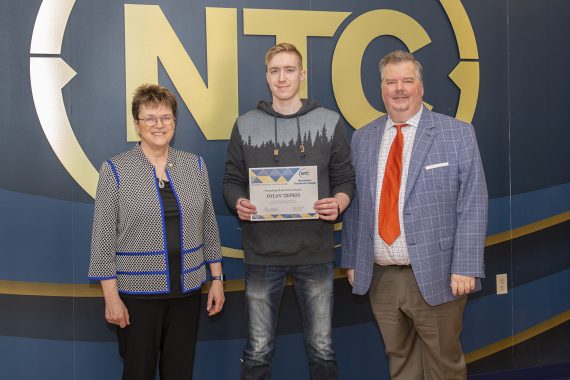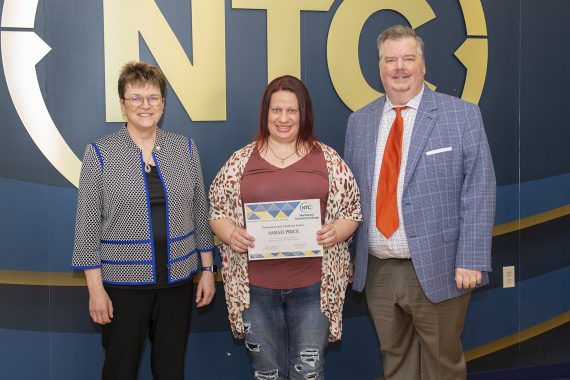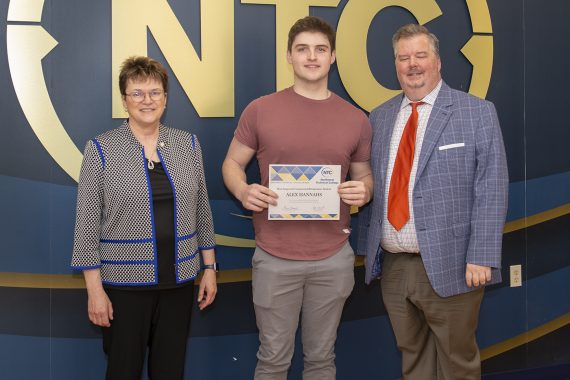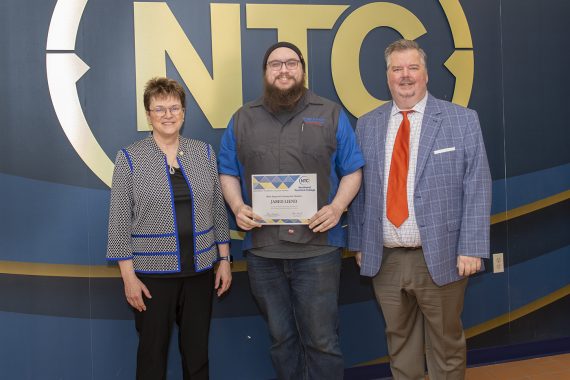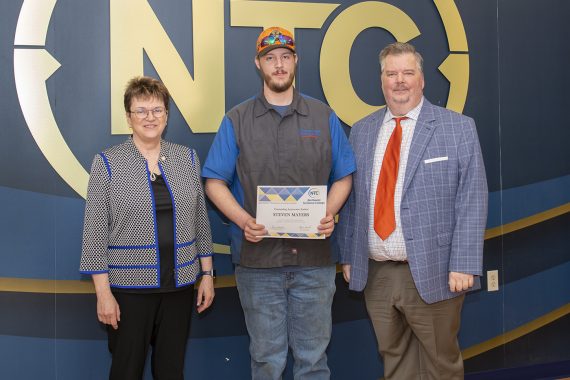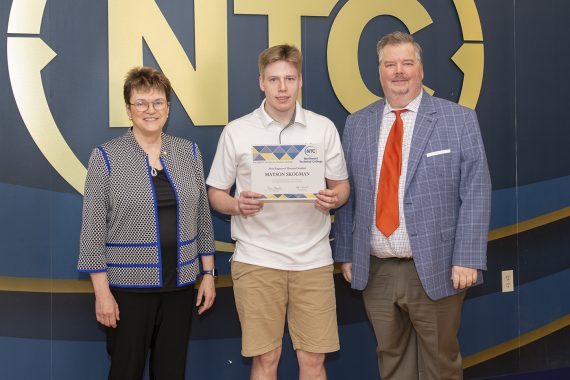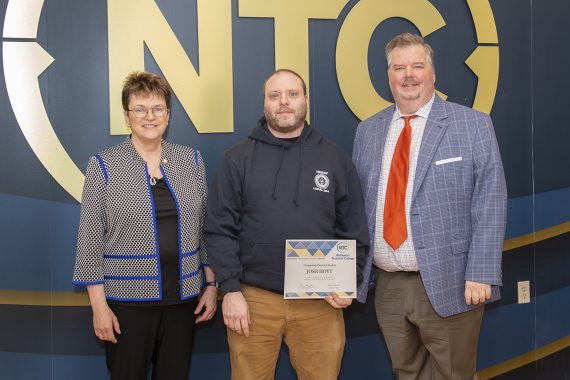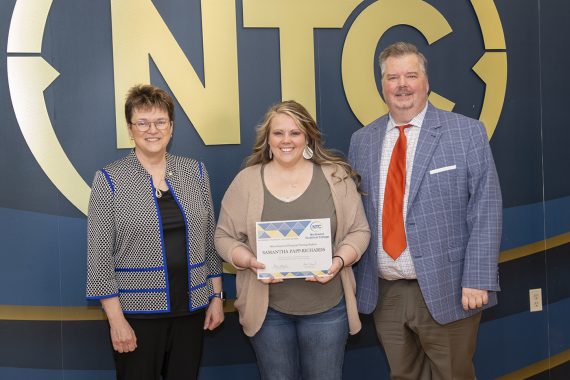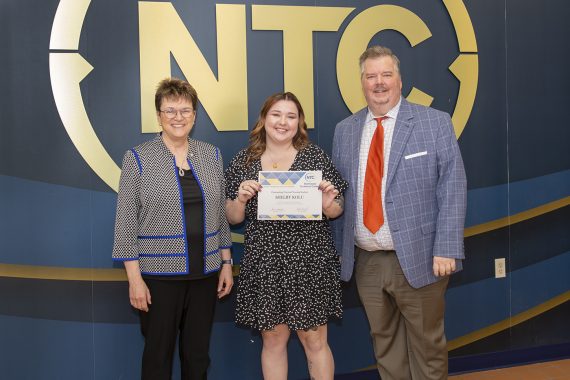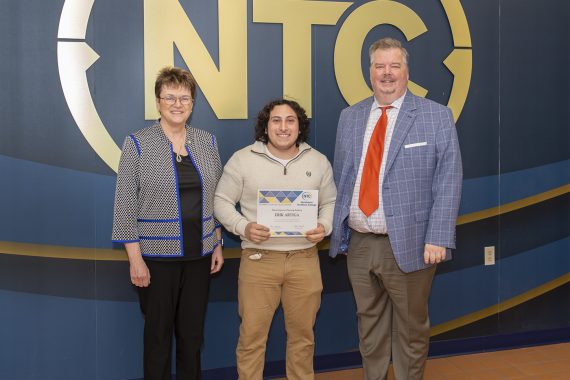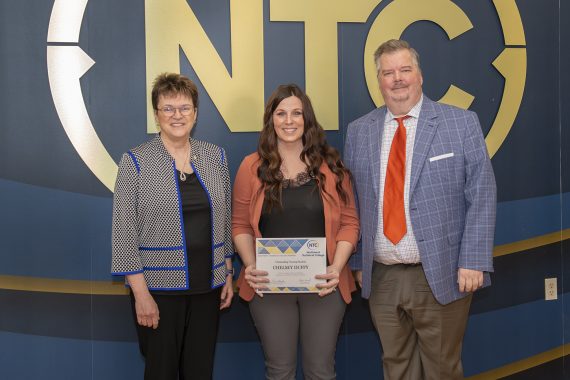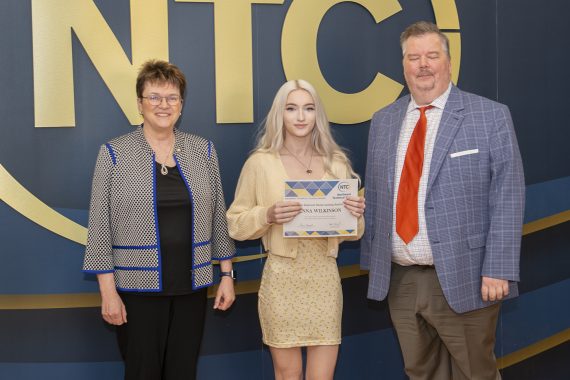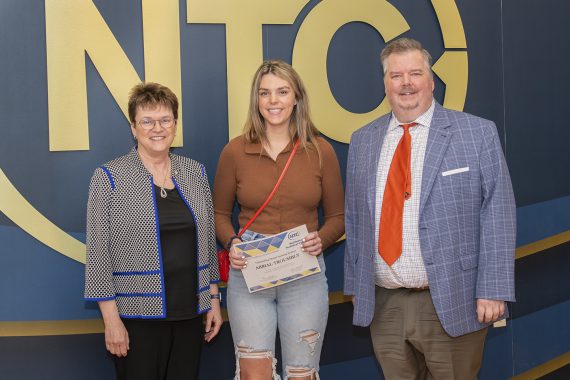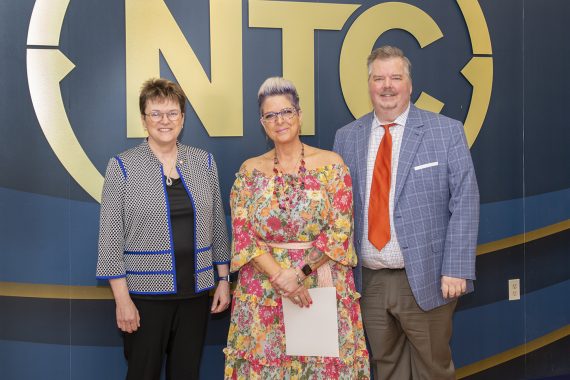 Academic Awards
Accounting
Outstanding student: Madison Poole of Thief River Falls.
Automotive Service
Outstanding Students: Steven Mayers of Kelliher.
Most Improved: Jared Liend of Bemidji.
Business
Outstanding Student: Jeri Scovel of Lake George.
Business/Administrative Support
Outstanding Student: Cheyanne Novak of Bemidji.
Early Childhood
Outstanding Student: Sarah Price of Bemidji.
Commercial Refrigeration
Outstanding Student: Beau Stiller of Lindstrom.
Most Improved: Alex Hannahs of Pequot Lakes.
Community Health
Outstanding Student: Danielle Lilyquist of Duluth.
Most Improved: Haley Vouk of Sauk Rapids.
Dental Assisting
Outstanding Student: Abrial Troubly of Grand Rapids.
Most Improved: Anna Wilkinson of Bemidji.
Electrical Construction
Outstanding Student: Josh Hoyt of Pinewood.
Most Improved: Mayson Skogman of Warroad.
Gerontology
Outstanding Student: Jayne Whiteford of New York Mills.
Health Sciences
Outstanding Student: Dylan Tjepkes of Northome.
Most Improved: Carlos Ortega of Cass Lake.
Human Resources
Outstanding Student: Betsy Woodford of Hackensack.
Management
Outstanding Student: Gina Woodford of Littlefork.
Medical Coding
Outstanding Student: Jessica Puddicombe of Grand Rapids.
Most Improved: Lori Cantele of Walhalla, North Dakota.
Nursing – LPN Step-In
Outstanding Student: Amber Anderson of Brainerd.
Most Improved: Cat Stowers of Wahkon.
Nursing – Practical
Outstanding Student: Shelby Kolu of Bemidji.
Most Improved: Samantha Papp-Richards of Bemidji.
Nursing – RN
Outstanding Student: Chelsey Duffy of Jamestown, North Dakota.
Most Improved: Erik Artiga of Worthington.
Residential Plumbing/HVAC
Outstanding Student: Noah Shekle of Elk River.
Most Improved: Tyler Hanson of Perham.
Sales, Marketing & Management
Outstanding Student: Julnel Lindeman of Silver Bay.
Campus-wide Awards
Perseverance Award
Kyle Thomas, a health science student from Red Lake.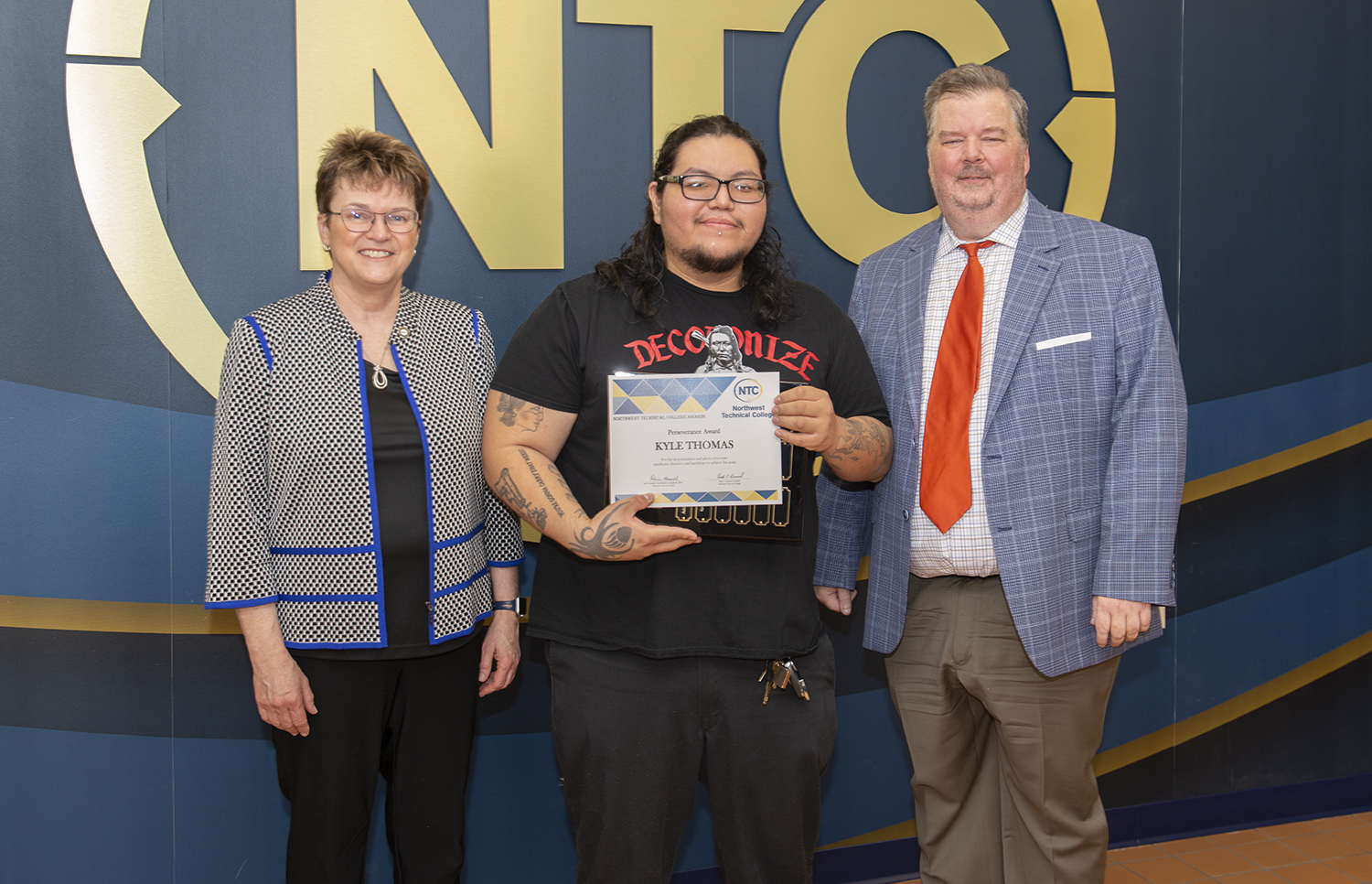 Extraordinary Kindness Award
Kayle Gill, a health science student from Bagley.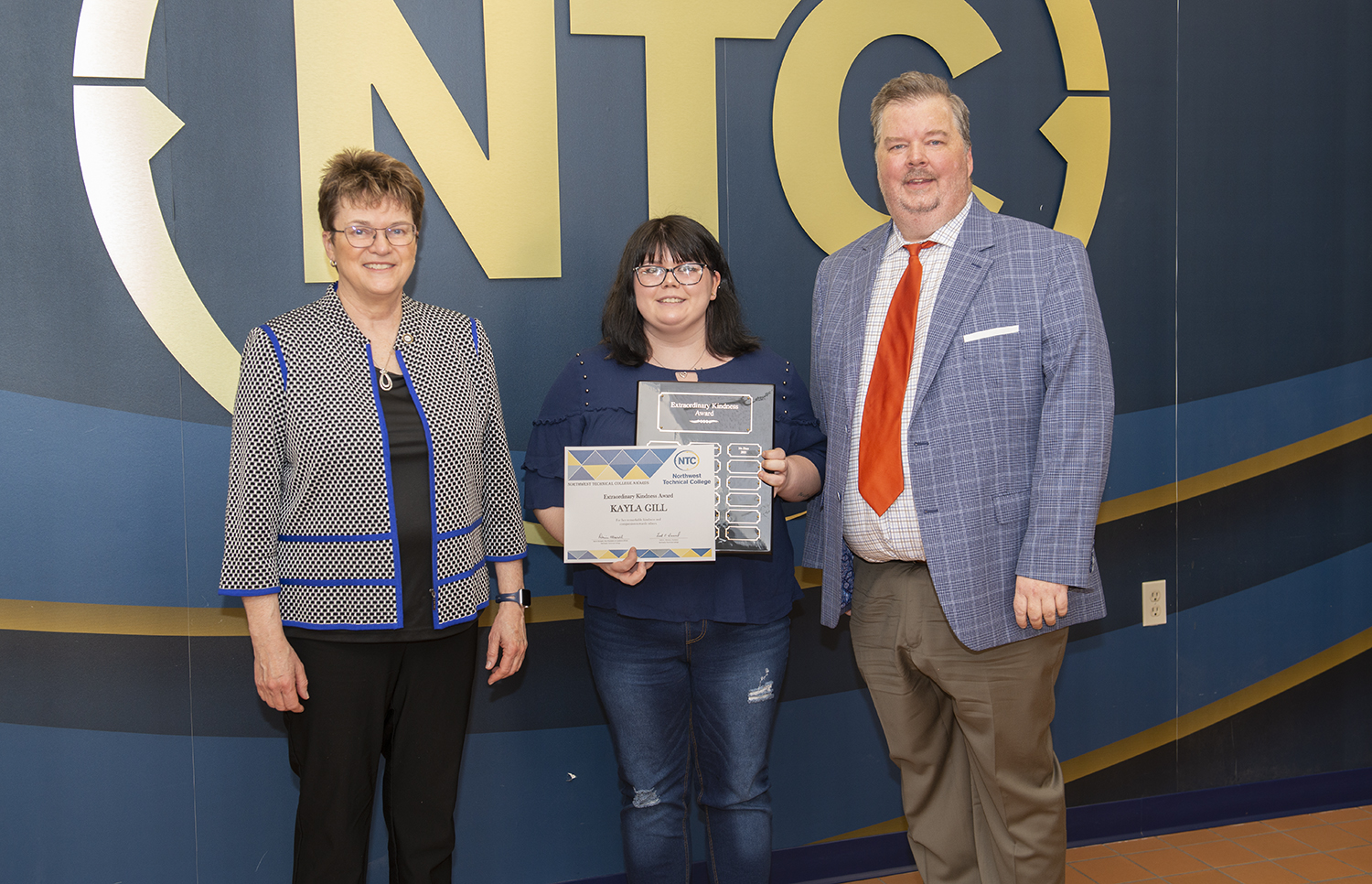 Student Leadership Award
Andrew Tarnowski, an electrical construction student from St. Paul.
Community Engagement Award
Cody Gunsalus, an electrical construction student from Bemidji.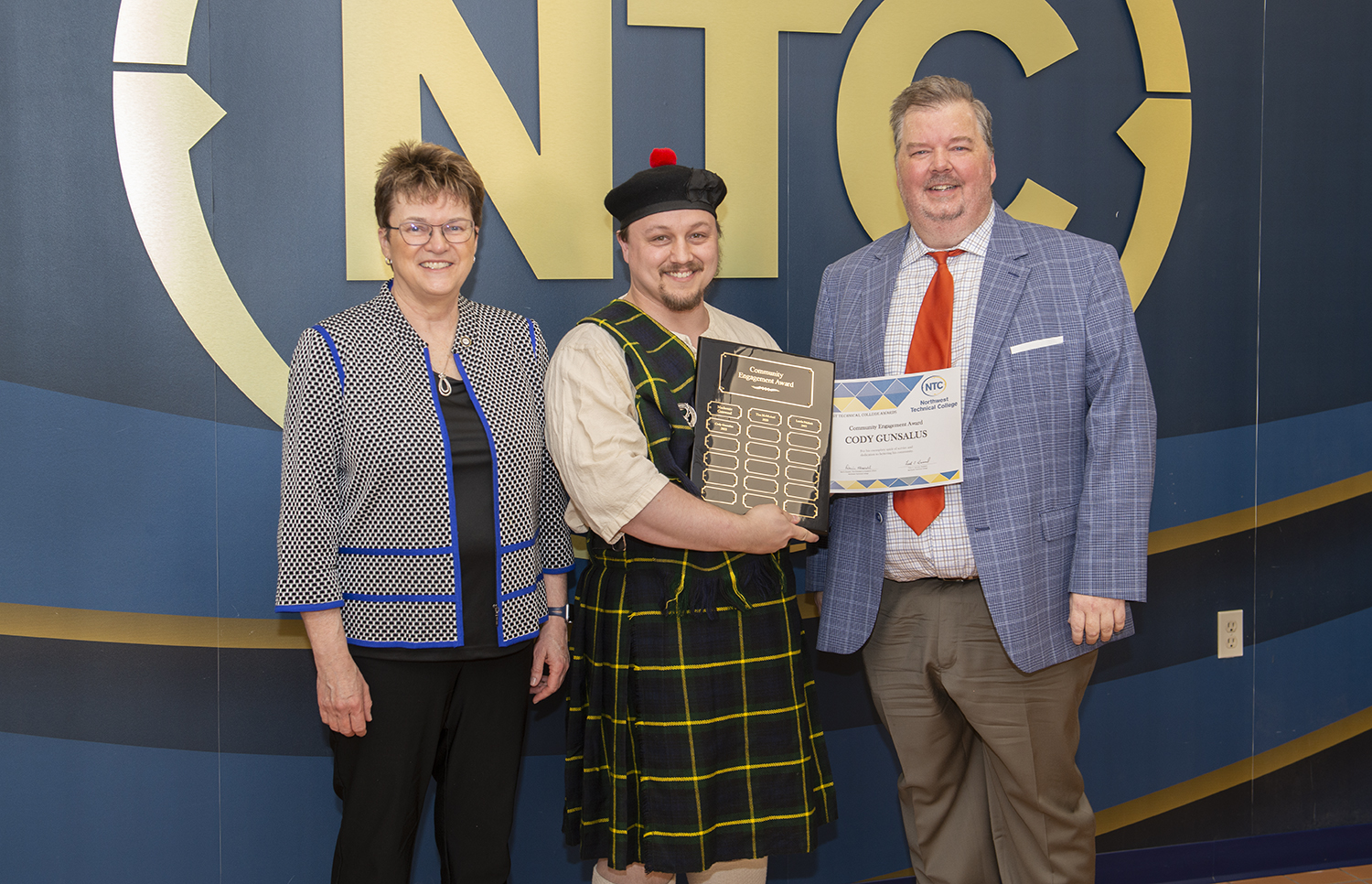 Dedicated & Devoted Award
Summer Current, a health science student from Puposky.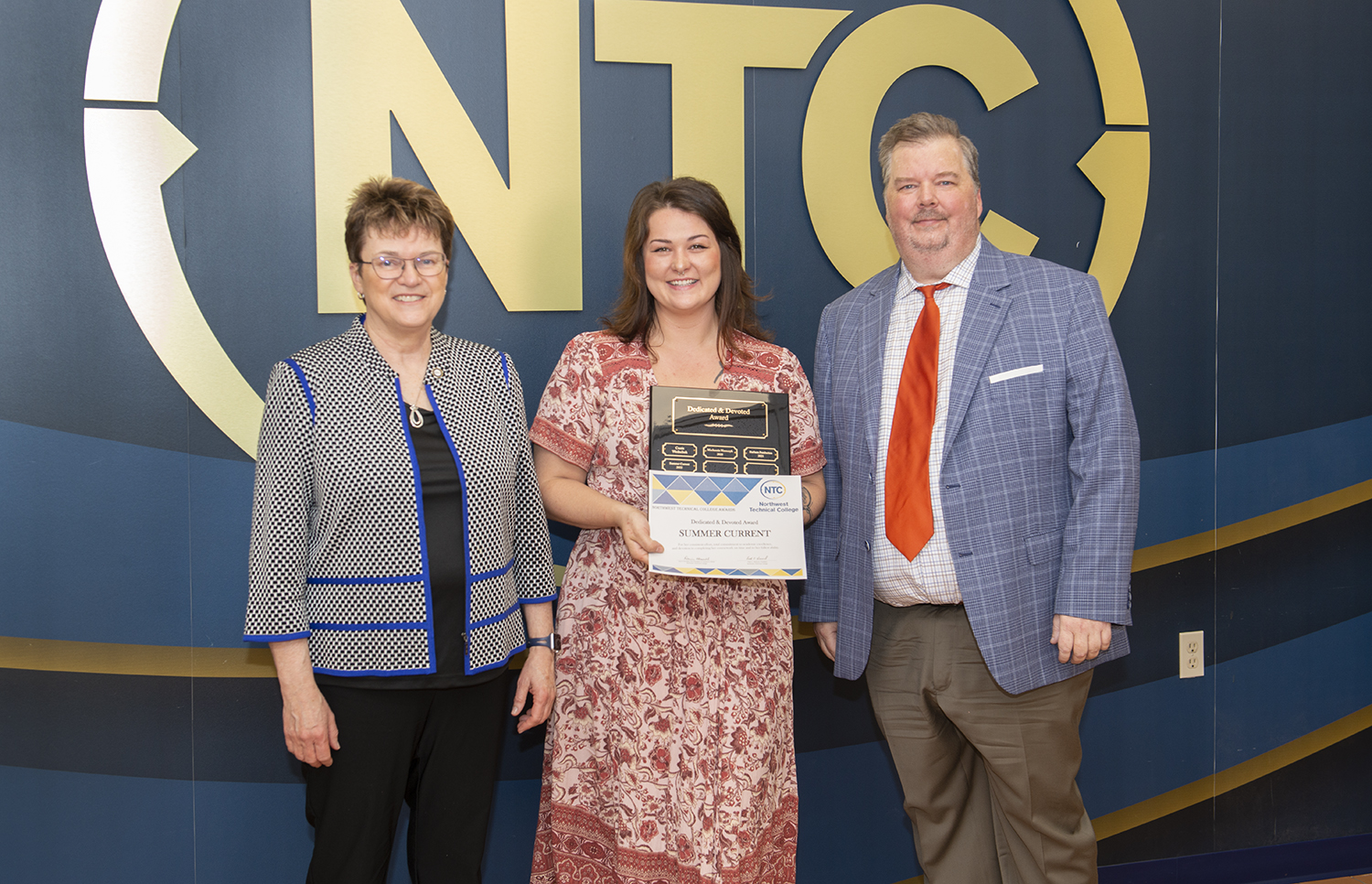 Demonstrated Diversity Award
Benjamin Cahill, a community health worker student from Bemidji.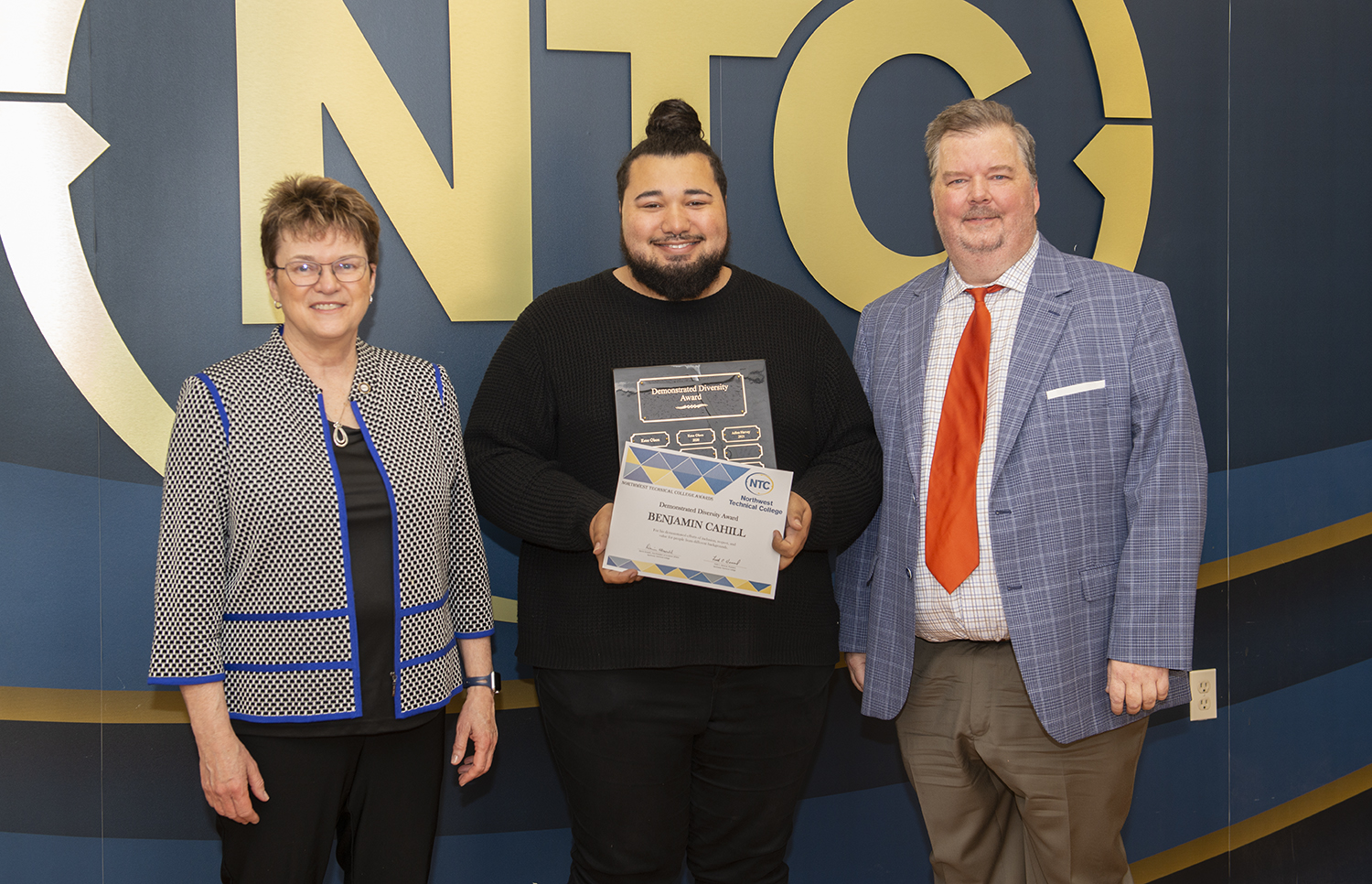 Outstanding Online Learner Award
Anna Chastek, a PSEO student from Bemidji.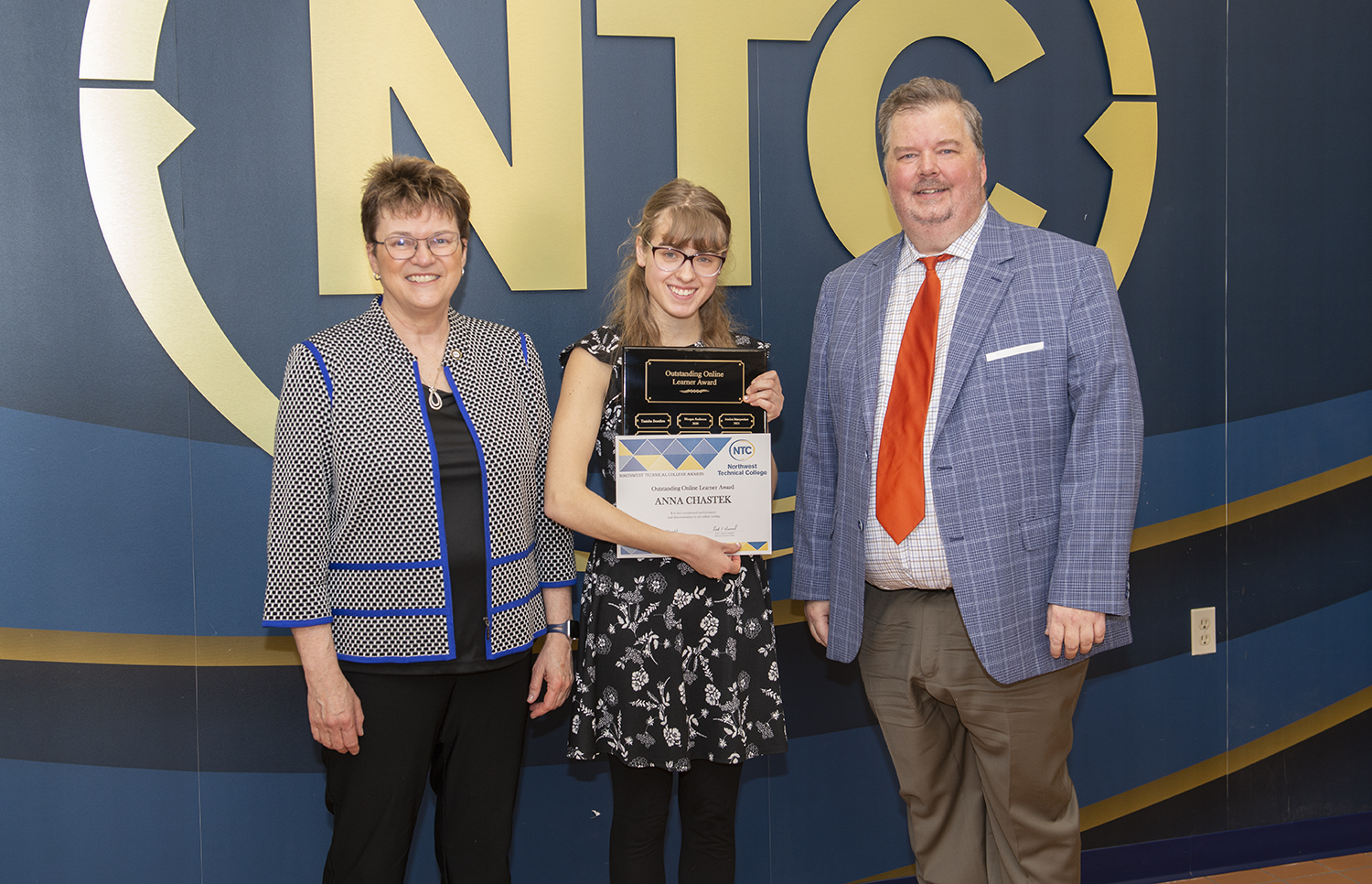 NTC Spirit Award
Malorie Grauman, a resident plumbing and HVAC student from Tenstrike.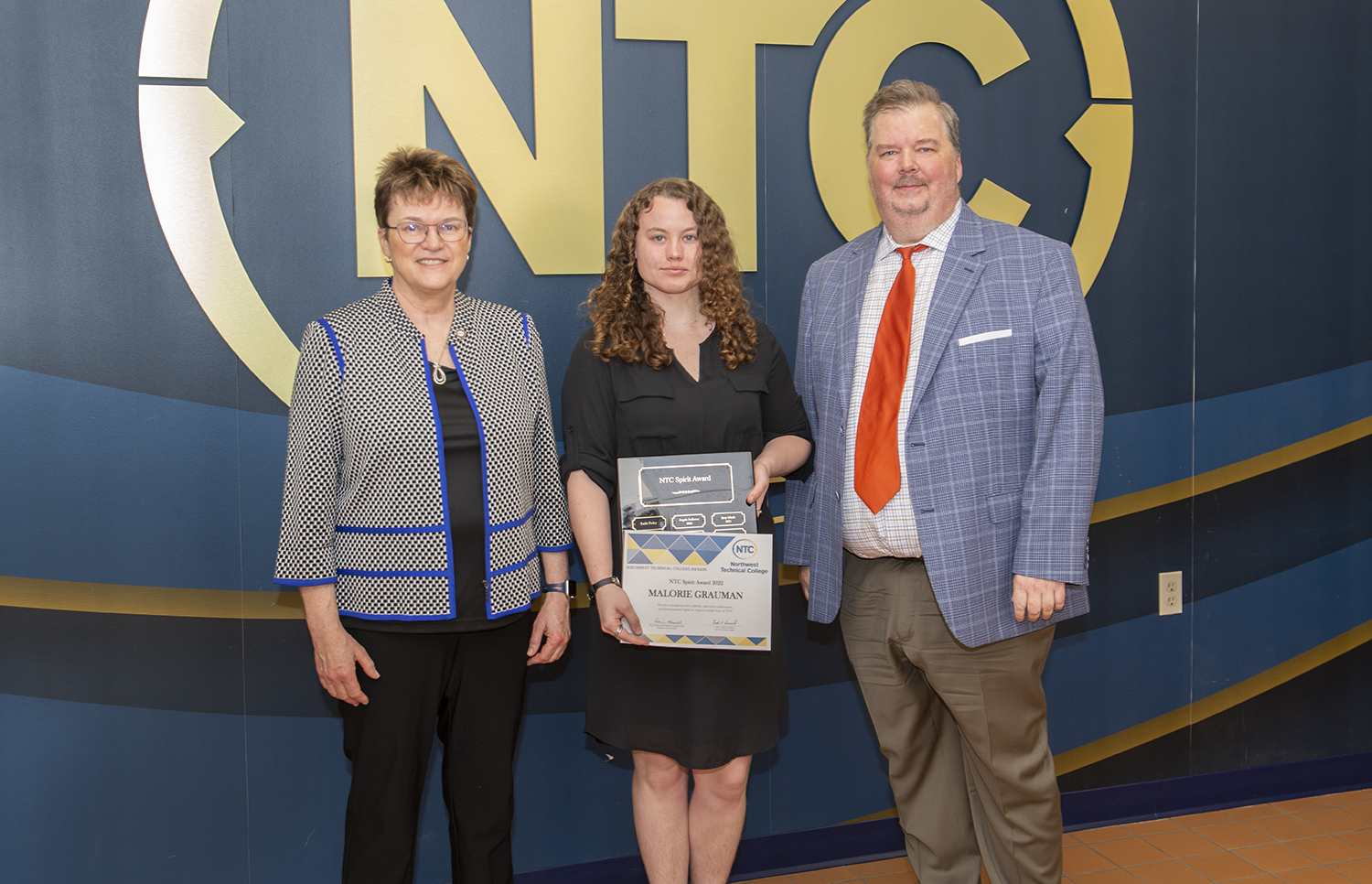 Student Worker of the Year Award
Ovis Polo, a health science student from Bemidji.
Non-traditional Student Achievement Award
Annie Phung-Sea, a nursing student from Bemidji.
All towns listed above are in Minnesota unless otherwise noted.
Contact
2022-N-054