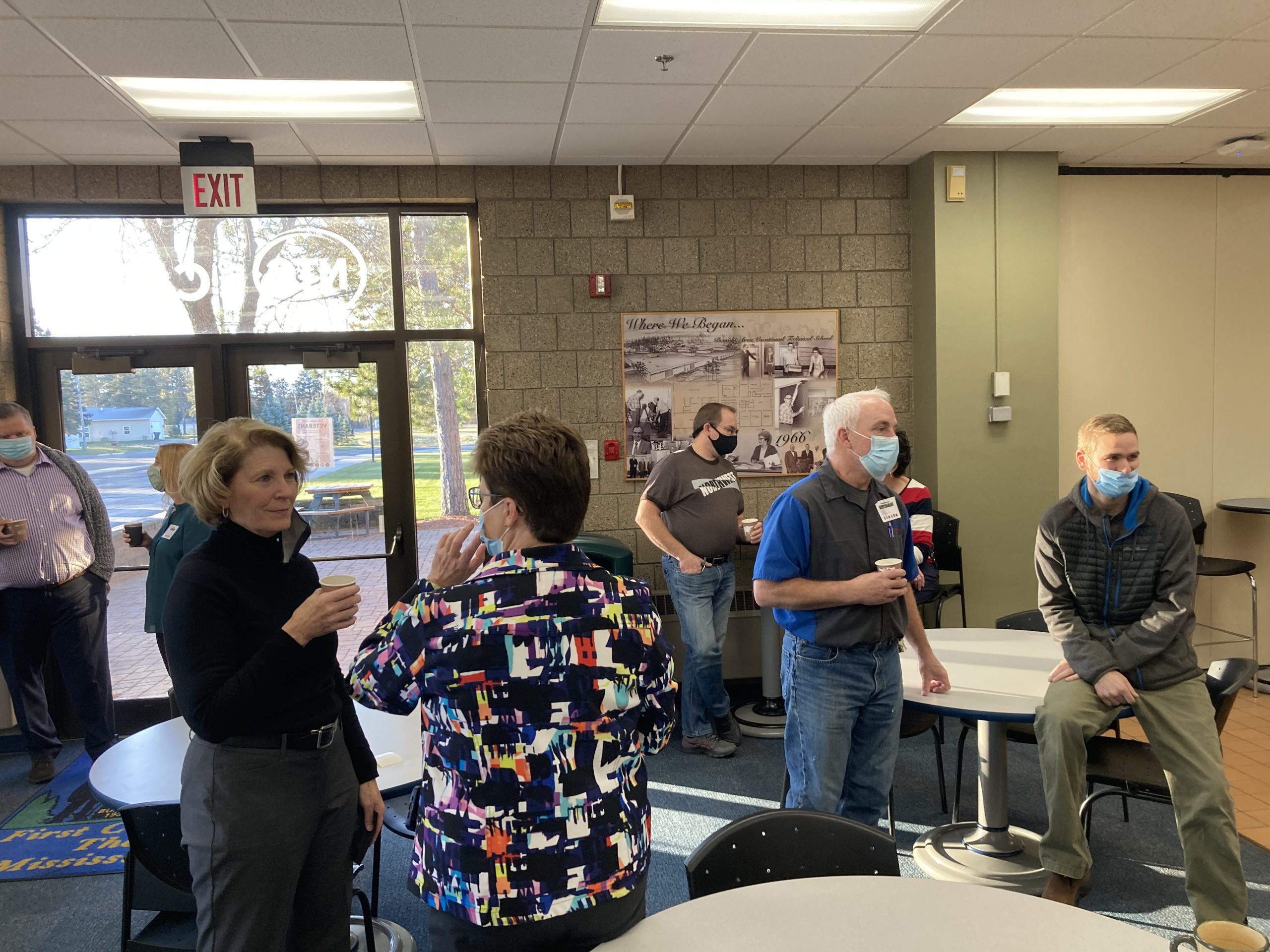 In honor of Veterans Day, Northwest Technical College is pleased to celebrate the many opportunities available through the Minnesota State system of colleges and universities for veterans and service members to achieve their educational goals.
Since 2009, the colleges and universities of Minnesota State have awarded over 243,000 credits to student veterans and service members in recognition of their knowledge and learning gained while in service to our country, saving them approximately $45 million in tuition.
"Veterans and service members are well deserving of our nation's gratitude, so it is an honor and a privilege for us to provide service to them in return," said Devinder Malhotra, chancellor of Minnesota State. "We are proud of our track record helping veterans as they make the transition from military service into civilian careers that meet workforce needs in Minnesota."
Northwest Tech will be closed in observance of the Veterans Day holiday on Thursday, Nov. 11.
The colleges and universities of Minnesota State serve more than 8,800 veterans and service members and provide a variety of services and options to help them plan their return from service and reintegration into the workforce. In addition to providing an education that helps them advance their civilian career, some of the many other opportunities Minnesota State offers veterans and service members include:
Awarding academic credit for military training and experience
Helping veterans make sure they get the most of their GI Bill benefits
Equipping nearly every Minnesota State campus with a Veteran Resource Center that provides support and service focused on meeting the unique needs of veterans and their families
Waiving application fees for active-duty military service members deployed overseas
and many other military-friendly policies.
Event Gallery
Northwest Tech President Faith C. Hensrud is a U.S. Army veteran, serving on active duty with the 24th Transportation Battalion at Ft. Eustis, Va., from 1986-89 and as a member of the U.S. Army Reserve from 1989-2000. On Nov. 9, she hosted a gathering for veterans in the NTC Commons with coffee and cocoa. The event was open to all campus members and gave the community an opportunity to recognize veterans from all military branches before Veteran's Day on November 11.
A "Missing Man" tribute is also displayed in the NTC Commons for campus community members to visit and learn about the sacrifice of military members and families.
Contact
Links
2022-N-029