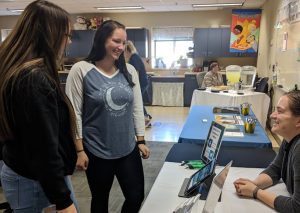 Northwest Technical College is holding an on-campus campus preview titled "Experience NTC" on Saturday, Oct. 23, for students interested in learning more about the college's programs and career paths.
Event registration begins at 9:30 a.m. and will be followed by a presentation starting at 10 a.m. The event will feature a full tour of campus and a presentation about NTC. OneStop staff will be available to answer questions about admissions, financial aid, records and registration, and technical programs. A free lunch will be also provided to prospective students and guests.
The event will also feature an optional tour of the nearby Bemidji State University residential halls. Through a partnership between Northwest Tech and Bemidji State students are able to live in student housing only a few miles away.
Preregistration is requested by emailing admissions@ntcmn.edu.
Contact
Links
2021-N-018