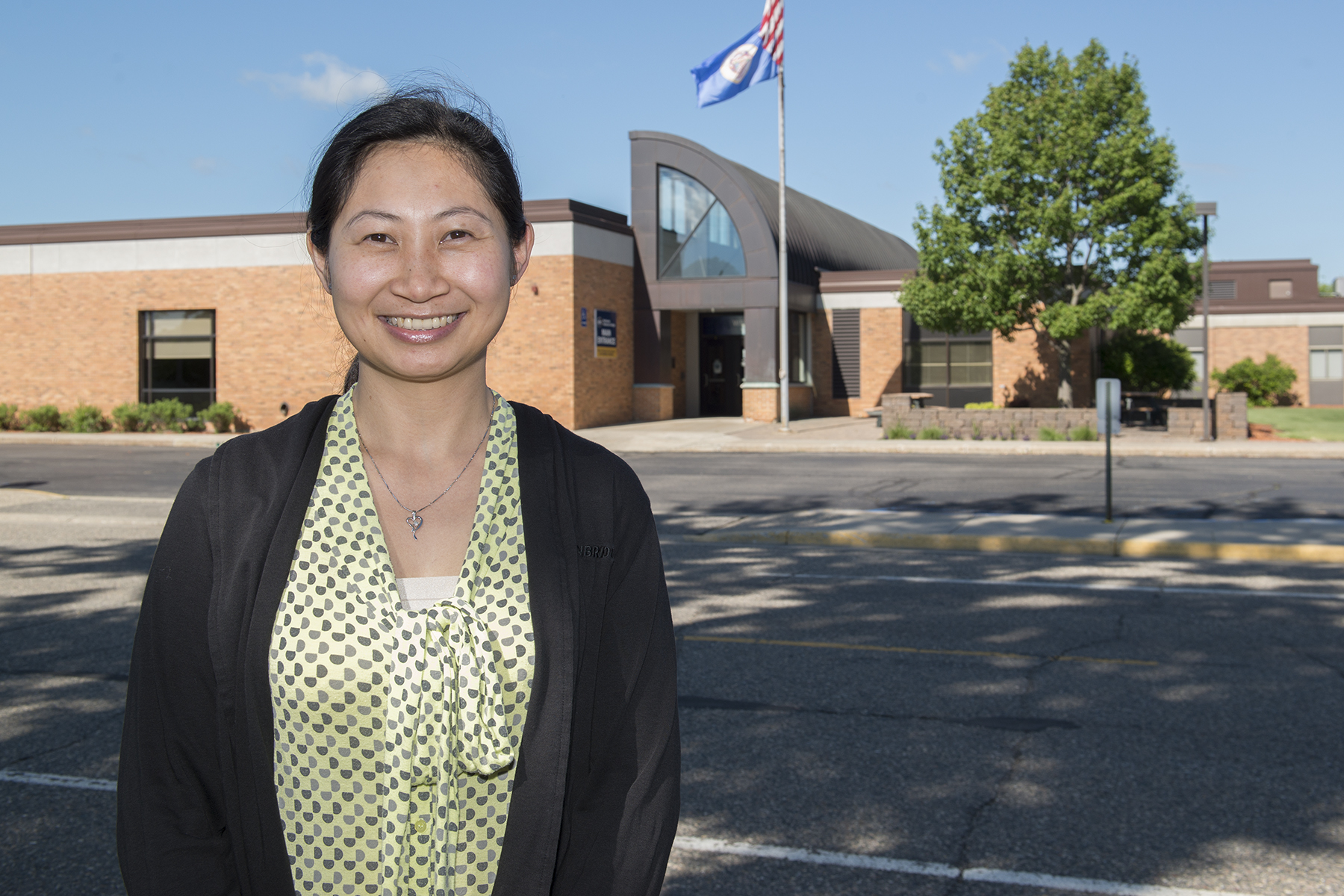 At Northwest Technical College in Bemidji, students can obtain a variety of credentials in nursing, including a certified nursing assistant certificate, a diploma in practical nursing, and associate's degrees in nursing — a step-in program for Licensed Practical Nurses that can be completed in one year, and a nursing generic track program that can be completed in two years. Graduates of both associate's degree programs are eligible to apply for licensure as a registered nurse. Each credential at NTC builds on the one before it, and all offer job opportunities in the Bemidji region.
For more information, contact the NTC Office of Admissions:
Northwest Technical College senior Na Zhao has overcome a number of challenges while pursuing her nursing degree. With the help of NTC faculty, staff and foundation, she is achieving her career dreams while raising two young children and working two part-time jobs.
At NTC's annual Scholarship Recognition & Award Ceremony, Zhao was awarded the $2000 Fred Breen Endowment General scholarship. To be considered, applicants must have resided in Beltrami County for one year prior to enrollment, completed 12 credits at NTC with a 2.5 grade-point average and be enrolled in six credits at NTC. 
"Students like Na are the sole reason behind the Foundation's work," said NTC Foundation Executive Director Ashley Johnson. "The Foundation aims to support students through scholarships, equipment and program support and Na is just one more success story in showing how important scholarships are to students."
Moving to the United States from Guizhou, China in 2013, Zhao enrolled in NTC's generic nursing track program to begin her path towards becoming a registered nurse. She is now on track to graduate in May 2021 with an associate of science degree in nursing.
"I have always dreamt of being a nurse and NTC is doing everything they can to help me achieve this dream," she said. "The learning environment has been nothing short of fantastic. The teachers and staff have been great at working with me when my schedule has been difficult."
Recently, Zhao received NTC's Outstanding Nursing student Award at this year's second annual Student Achievement Day. Last year she received the Most Improved Health Sciences Student Award.
"With everything NTC has done for me I am certain I will be able to actualize my dream and excel at being the best nurse I can be," she said.
2021-N-019