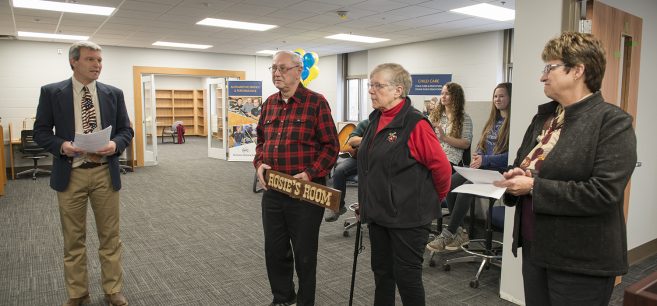 Northwest Technical College and the NTC Foundation are celebrating the success of their first-ever Day of Giving, which raised $51,016.17 — surpassing their goal of $50,000 — in support of the college and its students.
The event, held November 13, provided NTC alumni, students, parents, friends, faculty and staff and community members with a variety of opportunities to support the college and its students. Donors and friends were invited to campus for a variety of events throughout the day including free coffee and donuts and a free lunch for the first 100 attendees. Staff were available to provide a tour of the campus and the newly remodeled Student Success Center.
In addition, Raphael's Bakery and Cafe in Bemidji, Minn. donated 10 percent of all proceeds to the NTC Foundation for sales made on November 5 and 7.
Raphael's also donated half of all proceeds from the sale of official "NTC Day of Giving" donuts on November 6. A total of 175 dozen of the special donuts were sold, including 50 dozen delivered to the students in Bemidji High School's Career Academies program by NTC Day of Giving supporter Knife River Materials.
"The first annual Day of Giving was a huge success because of our dedicated donors from the business community and beyond," NTC Foundation executive director Ashley Johnson said. "The atmosphere on campus and in the Student Success Center was energizing. Through the power of philanthropy, we are making a difference for our students at NTC and it's exciting to see that our future workforce will prosper."
In addition to Day of Giving activities, NTC also held a ribbon cutting ceremony for its new Student Success Center and hosted nearly 100 local high school students at a recruiting event for its health & human services programs.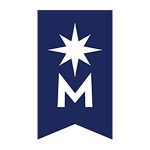 Northwest Technical College, located in northern Minnesota's lake district, has prepared students for fulfilling careers in high-demand fields for more than 50 years. The college's accessible, affordable, hands-on programs also help the region's employers meet their ever-growing need for a highly skilled workforce. NTC serves more than 1,000 students with an excellent education, an open-enrollment policy and affordable tuition. Students may pursue nearly 40 degree, diploma and certificate programs in six distinct career paths. Classes are offered on campus, online, or as a combination of both. NTC is a member of the Minnesota State system of colleges and universities. For more, visit ntcmn.edu