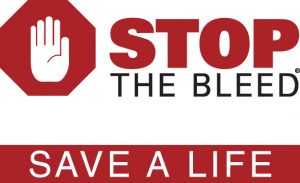 The Northwest Technical College Student Nurses Association (SNA) has partnered with Sanford Health of Bemidji to educate the public on how to effectively stop life-threatening bleeding through a national training program called Stop the Bleed. The public is invited to attend the next Stop the Bleed training session on Feb. 26 at NTC, room 261, from 6 – 7:30 p.m. The training will include a formal presentation and hands-on practice of direct pressure application, wound packing and the use of a tourniquet. Registration is required, but free and open to the public.
The Stop the Bleed campaign, owned by the U.S. Department of Defense, was initiated by a federal interagency workgroup convened by the National Security Council Staff, the U.S. President's principal forum for considering national security and foreign policy matters with senior national security advisors and cabinet officials.
The purpose of the campaign is to build the number of tourniquet-trained civilians across the United States and raise awareness of basic actions to stop life-threatening bleeding following everyday emergencies and man-made and natural disasters.
"What can we, in the medical community, do to address tragedy?," Sarah Eaton, a senior nursing student from Bemidji and secretary of the SNA, asked. "In the event that something happens, a little training goes a long way in feeling secure about saving a life."
Through a partnership with Sanford Health's trauma coordinator, Lynn Maree, Northwest Tech's SNA is assisting in and conducting trainings throughout Bemidji and the surrounding area.
"Last month we helped instruct a course at Indian Health Services in Cass Lake, Minn. for their emergency medical services (EMS) professionals," Brittany Farrell, a senior nursing student from Big Lake, Minn. and president of the SNA, said. "We are looking forward to conducting more trainings in the Bemidji area."
About NTC Student Nurses Association
The mission of the NTC Student Nurses Association is to excel in nursing education, extend a helping hand through community service and care for others beyond all expectations. Previous activities have included bingo nights in a local nursing home, support and assistance with Special Olympics and a tour of a medical chopper from the perspective of a flight nurse.
Contact:
Brittany Farrell, president of the Northwest Technical College Student Nurses Association; brittany.farrell@live.ntcmn.edu
Links:
---
Northwest Technical College, located in northern Minnesota's lake district, has prepared students for fulfilling careers in high-demand fields for more than 50 years. The college's accessible, affordable, hands-on programs also help the region's employers meet their ever-growing need for a highly skilled workforce. NTC serves more than 1,000 students with an excellent education, an open-enrollment policy and affordable tuition. Students may pursue nearly 40 degree, diploma and certificate programs in six distinct career paths. Classes are offered on campus, online, or as a combination of both. NTC is a member of the Minnesota State system of colleges and universities. For more, visit ntcmn.edu
2019-N-016