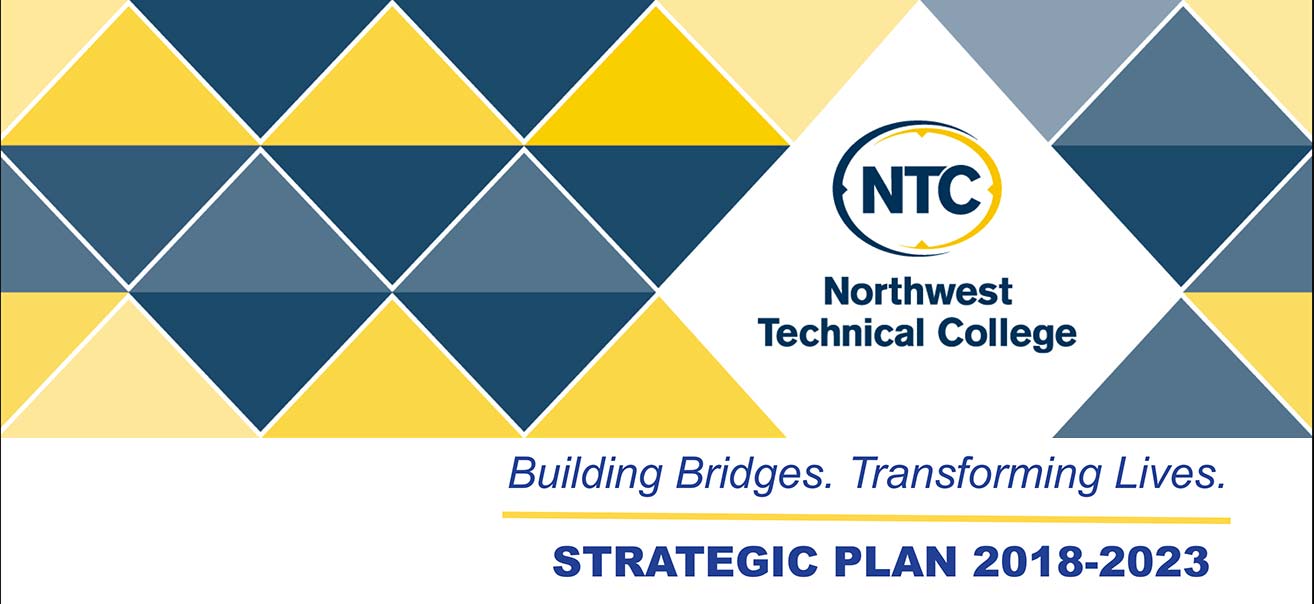 Northwest Technical College President Dr. Faith C. Hensrud and Vice President for Academic and Student Affairs Darrin Strosahl have unveiled a draft strategic plan to guide the college for the next five years.
The pair, and others, presented the draft Strategic Plan 2018-2023 to a group of faculty and administrators May 9 in the NTC Commons. The plan establishes four priority areas for the college, each supported by a series of goals and key activities.
The four priority areas are:
1. Increase Responsiveness to Workforce Needs
2. Improve and Increase Student Success to Include Retention, Graduation Rates and Job Placement
3. Enhance Community, Business and Educational Partnerships
4. Become the Customized Training Provider of Choice for Business and Industry in the Greater Bemidji Region
Hensrud said the draft plan will be revised over the next two months, and it will be implemented beginning July 1.
---
2018-N-W-012
Northwest Technical College, located in northern Minnesota's lake district, is an open, inviting technological learning organization. For more than 40 years, the college has valued life-long learning and the worth and dignity of all people. The college serves 900 students with a high-quality education, an open-enrollment policy and affordable tuition. NTC offers nearly 60 degree, diploma and certificate programs in areas such as business, health, human and protective services and environmental and industrial technology. Classes are offered on the Bemidji campus, online, or as a combination of both. NTC is a member of the Minnesota State system of colleges and universities.