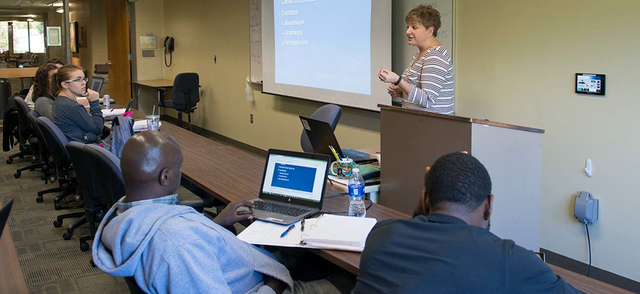 Northwest Technical College in Bemidji has a limited number of $2,500 Workforce Development Scholarships available for students beginning college in the fall of 2018.
The scholarships are funded through a Minnesota State colleges and universities pilot program to support students entering college for the first time in five high-demand fields: engineering technology, practical nursing, dental assisting, medical coding and emerging computer technology.
NTC has fewer than 14 Workforce Development Scholarship opportunities remaining for the fall semester. Applications for the scholarships, which can be completed online, are due to the NTC Office of Admissions by Feb. 16. Applicants must be Minnesota residents who plan to enroll in college full-time beginning in the fall of 2018.
Scholarship recipients will be announced on March 30.
"NTC provides education aligned to employment so students can achieve a high-paying, in-demand, technical career," said Darrin Strosahl, NTC's vice president for academic affairs. "These scholarships will provide needed financial support while students balance their home, work, and school schedules."
About the Workforce Development Scholarship Program
Minnesota's state Legislature created the Workforce Development Scholarship Program in 2017, allocating $1 million to encourage students to enroll in academic programs supporting in-demand career fields at Minnesota State's colleges. System-wide, Minnesota State will support 400 students during the 2018-19 pilot program.
The scholarship program supports full-time, first-time college students, such current high school seniors or recently graduated students who have yet to attend college.
The scholarship program is also supported by a $30,000 contribution from the Minnesota Precision Manufacturing Association's Education Foundation.
Contact
Links
Northwest Technical College, located in northern Minnesota's lake district, is an open, inviting technological learning organization. For more than 40 years, the college has valued life-long learning and the worth and dignity of all people. The college serves 900 students with a high-quality education, an open-enrollment policy and affordable tuition. NTC offers nearly 60 degree, diploma and certificate programs in areas such as business, health, human and protective services and environmental and industrial technology. Classes are offered on the Bemidji campus, online, or as a combination of both. NTC is a member of the Minnesota State system of colleges and universities.
2018-N-R-004