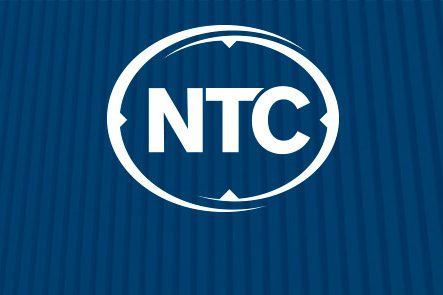 Northwest Technical College has received a $29,500 grant from the Women's Foundation of Minnesota to continue a program that allows qualifying students to pursue free educations in medical coding.
Women who meet certain eligibility requirements can participate in NTC's Coding the Path from Poverty to Hope program, which will be delivered online and in traditional classrooms at Northwest Tech, Leech Lake Tribal College and Red Lake Tribal College. Women selected to participate in the program must be either: living below the poverty level; a caretaker of a child or elder; or a woman of color.
In addition to receiving tuition waivers supported by the grant, participating students will have access to reimbursement for travel and daycare, cultural mentoring and forgiveness of up to $3,000 in debt from previous education at a Minnesota State Colleges and Universities system school.
The grant allows NTC to continue the program, which began in 2015 and has served more than 50 women – 27 during the first year and 12 each in the second and third years. Sue Sutton, medical secretary programs instructor at NTC, said the program has helped a number of women obtain employment in positions including registration, billing and coding.
"Several of the women from the first and second grants have continued their educations beyond the medical coding certificate," she said. "For many of these women, it is their first time attending college. Several have commented that this has changed their lives and opened opportunities for employment."
Sutton said that in addition to financial support available for tuition, expenses and previous loan forgiveness, the program's mentoring opportunities have provided a tremendous benefit to student success. Students can meet with their mentors weekly, either in person or by telephone or Skype.
"With the input and guidance of their mentors, our students have been successful in obtaining their credentials in coding by passing the national Certified Professional Coder exam," she said. "The grant has allowed the barriers to be removed for the women, so they can focus on their studies and be successful as students."
About the Women's Foundation of Minnesota
The Women's Foundation of Minnesota is a statewide community foundation investing in innovation to drive gender equity. The Foundation envisions a world of equal opportunity where women, girls and all people hold the power to create and lead safe, prosperous lives. Through grant making, research and public policy, the foundation builds pathways to prosperity for girls and women in Minnesota with the greatest disparities in outcome. Founded in 1983, it is the first and largest statewide women's foundation in the country. Learn more at WFMN.org.
Contact
Sue Sutton, medical secretary programs instructor, Northwest Technical College; (218) 333-6626, sue.sutton@ntcmn.edu
Links
Northwest Technical College, located in northern Minnesota's lake district, is an open, inviting technological learning organization. For more than 40 years, the college has valued life-long learning and the worth and dignity of all people. The college serves 900 students with a high-quality education, an open-enrollment policy and affordable tuition. NTC offers nearly 60 degree, diploma and certificate programs in areas such as business, health, human and protective services and environmental and industrial technology. Classes are offered on the Bemidji campus, online, or as a combination of both. NTC is a member of the colleges and universities of Minnesota State.