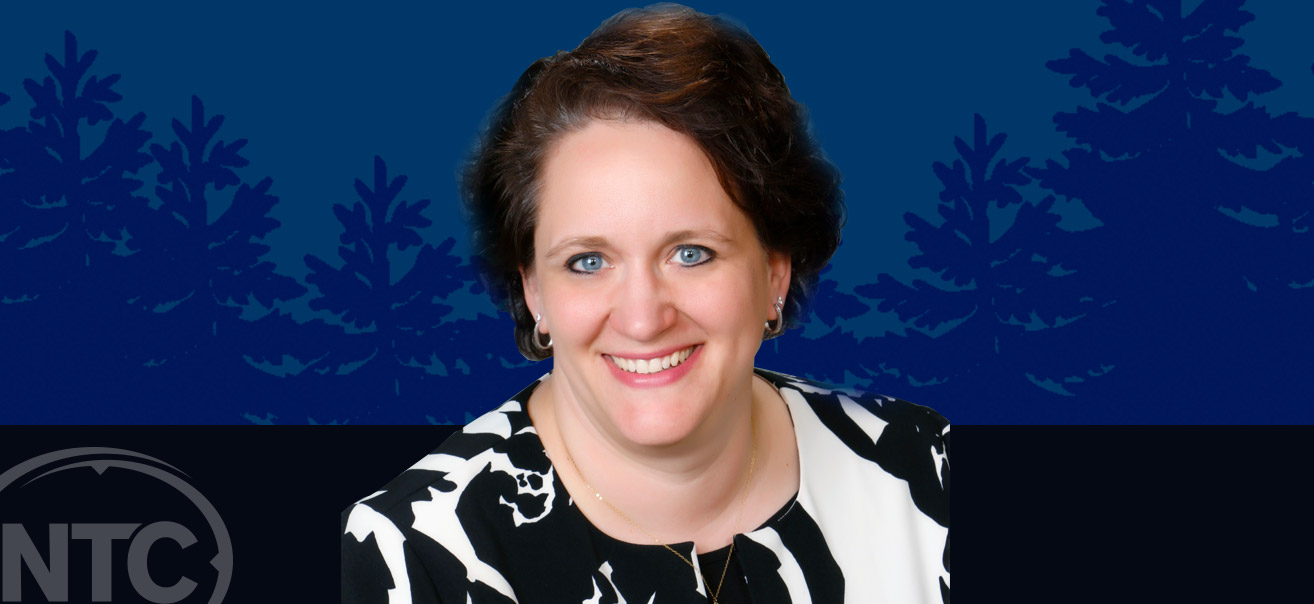 Michelle Frenzel has been named executive director of enrollment management for Northwest Technical College and Bemidji State University.
"Michelle has an understanding of enrollment trends locally and nationally, and has an ability to relate those trends back to our campuses," said Dr. Faith C. Hensrud, president of NTC and Bemidji State. "She has excellent problem-solving abilities and a unique ability to analyze and clearly present complicated data. I'm excited that she will continue to serve BSU and NTC in this role."
Frenzel, a BSU alumna, has been with Bemidji State and NTC in a variety of roles since 1999, most recently as interim dean of student support services and interim executive director of enrollment management. In that role, she leads the offices of admissions, records & registration, financial aid, the advising success center, TRIO Student Support Services, TRIO Upward Bound, disability services and career services. She also oversees the campus scholarship program in conjunction with the offices of admissions and financial aid. A member of the president's cabinet and Executive Leadership Team, Frenzel oversees Enrollment Management Teams for both BSU and NTC and manages a Division of Enrollment Management budget of approximately $4 million.
Frenzel's time at BSU began as an assistant registrar and assistant coordinator, and later coordinator, of advising services. From there, she has held a variety of positions including interim registrar, interim director of institutional research, assistant registrar, and registrar for both BSU and NTC.
Before coming to BSU, Frenzel was a teller at Bemidji's First National Bank.
She is a member of the National Association of Student Personnel and Administrators, the American Association of Collegiate Registrars and Admissions Officers, the Upper Midwest Association of Collegiate Registrars and Admissions Officers and the National Academic Advising Association.
Frenzel has a bachelor's degree in business administration from Bemidji State University and a master's degree in organizational management from Concordia University — St. Paul.
"I'm excited to continue to serve the college and university in this role," Frenzel said. "Our commitment to helping students achieve their goals is first priority to me.
"I have the privilege to work with great staff, faculty and administrators that share this commitment and bring their energy and expertise to the initiatives that support our students and ensure their success."
Frenzel's permanent appointment begins May 8.
Northwest Technical College, located in northern Minnesota's lake district, is an open, inviting technological learning organization. For more than 40 years, the college has valued life-long learning and the worth and dignity of all people. The college serves 900 students with a high-quality education, an open-enrollment policy and affordable tuition. NTC offers nearly 60 degree, diploma and certificate programs in areas such as business, health, human and protective services and environmental and industrial technology. Classes are offered on the Bemidji campus, online, or as a combination of both. NTC is a member of the colleges and universities of Minnesota State.
---
2017-B-L-097