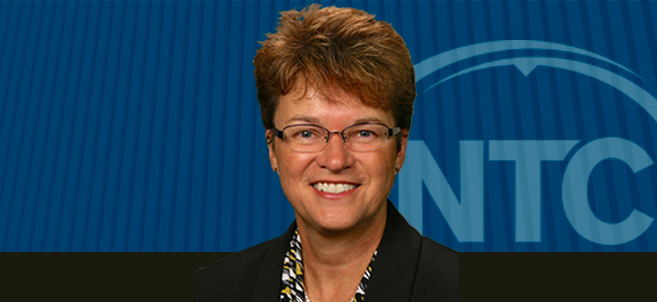 After my first seven eventful weeks as the new president of Bemidji State University and Northwest Technical College, this past Friday felt like a whole new beginning.
It was Move-In Day at BSU, and a crowd of new freshmen were arriving at our residence halls with boxes in their arms and dreams in their hearts.
Meeting them and their proud parents was a vivid reminder of the responsibility I share with our faculty, staff and administrators. Students are our mission and our inspiration.
As a newcomer to Bemidji from the University of Wisconsin-Superior, where I served as vice chancellor for academic affairs since 2012, I have felt very welcomed by this wonderful community, and so has my husband, Neil.
I feel especially fortunate to be at the helm of a university and a technical college with so much momentum and purpose.
Bemidji State is enjoying modest enrollment growth, and the 98 percent occupancy rate in our residential halls and student apartments is the highest in decades.
The university just concluded a first-ever fundraising campaign called Imagine Tomorrow that raised more than $35 million in five years and doubled our private scholarships. I hope you will celebrate with us at our Homecoming Honors Gala on Oct. 14.
BSU is in the midst of a campus-wide remodeling program that has transformed learning environments for business administration, accounting and mass communications and will have improved every academic building before we're through.
We also will observe our centennial in 2019, providing an opportunity to reflect on our momentous history as we set our compass for a second century.
Northwest Technical College is blessed with expert faculty who care deeply about the success of our students. The college, which is at the 50-year mark, has evolved to keep pace with employer needs and emerging careers. It is ideally suited to be a hub for workforce training in the region.
The strengths of both institutions also shape our priorities for the immediate future.
As part of our focus on student success, we will use innovative strategies such as one-on-one academic coaching to help students overcome perceived obstacles and complete their degrees or other credentials.
A campus culture that embraces diversity and insists on respect and tolerance for our differences will also be vital to student success. We will actively reach out to communities that historically haven't been well served by higher education. In the Bemidji area, that especially means enrolling and graduating many more American Indian students.
And we will continue to seek opportunities to join with others in meeting urgent workforce needs, while contributing to the economic vitality and quality of life in our region and beyond.
Both BSU and NTC are determined to actively engage with surrounding communities, and we will seek to learn where we can have the greatest positive impact.
I look forward to holding several community listening sessions in coming months to discuss specific needs in such key sectors as health care, education, environmental conservation, building trades and manufacturing.
So yes, we have our work cut out for us. But as we begin a new year of preparing students to achieve their life goals, motivation is never in short supply.
Please join us for Community Appreciation Day at Bemidji State from 4:30 to 6:30 p.m. on Sept. 1 – and thank you for your continued support of BSU and NTC!

---
Dr. Faith Hensrud became president of Bemidji State University and Northwest Technical College on July 1.