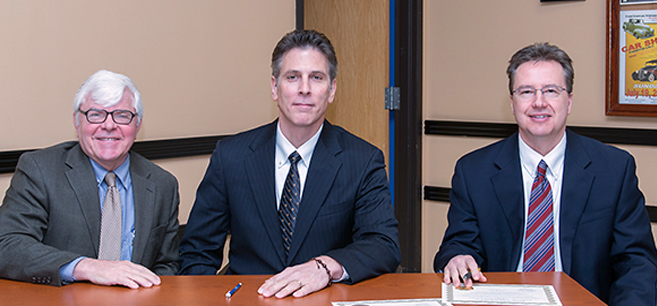 Optivation, a custom college and outreach training program jointly operated by Bemidji State University and Northwest Technical College, has won a $49,572 grant from the Minnesota Job Skills Partnership program to develop a series of employee training programs for Bemidji-based Lueken's Inc.
Lueken's added an aquaponics farm, which allows the store to grow plants and some fish on site, to its south-side Bemidji grocery store location during a recent expansion. It is one of the only grocery stores in the nation with an attached aquaponics farm.
Optivation's training will help Lueken's staff develop sustainable, economically viable strategies for maintaining the aquaponics farm, and provide support for education programs involving the farm. In addition, the training will present continuous performance monitoring practices to help the company anticipate future changes and manage the farm's many biological variables.
Aquaponics is one element of a cultural shift that emphasizes sources of food that are closer to the populations they serve. In partnership with BSU's Sustainability Office, Optivation's training will help Lueken's develop programs to educate Bemidji residents about aquaponically grown food and establish healthy eating initiatives.
The training also will emphasize enterprise thinking, which will help the company consider how decision affect an entire organization rather than just a particular department.
"This workforce development grant will help Lueken's employees understand and implement aquaponics farming and incorporate sustainability, which is valuable to their work and growth strategy," said Kevin McKinnon, deputy commissioner of the Minnesota Department of Employment and Economic Development.
Lueken's Inc. operates a number of Bemidji-based businesses, including north- and south-side locations of Lueken's Village Foods; Novo, a local restaurant; and TJ Design Studio, a web development and graphic design company. Lueken's has been an employee-owned organization since 2013.
About Optivation
Optivation is a custom college and outreach training venture operated jointly by Bemidji State University and Northwest Technical College. It is designed to increase collaboration between the University, the college and the business and technology sectors of the northwest Minnesota region. Staffed by veteran business and entrepreneurial professionals, Optivation delivers targeted training and education to help organizations succeed in a changing world. Through its affiliations with BSU and NTC, Optivation is able to tap into an unparalleled network of people and technology across the state of Minnesota. Learn more at optivation.org.
Contact
•  Optivation: (218) 755-2998, optivation@bemidjistate.edu, optivation.org
Links