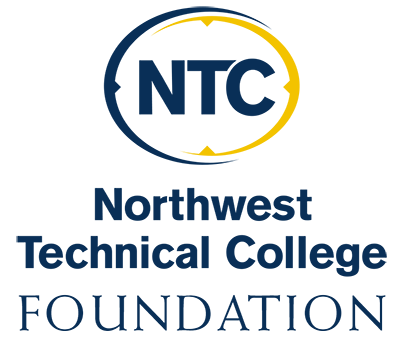 The NTC Foundation is managed by the Northwest Minnesota Foundation, based in Bemidji as one of six Minnesota Initiative Foundations established by The McKnight Foundation in an experiment on rural philanthropy.
Since it was founded in 1986, the Northwest Minnesota Foundation has provided assistance and delivered services resulting in millions of dollars in local philanthropy being funneled back to local organizations to help achieve its mission to make the region a better place to live and work.
In February 2017, the NTC Foundation Board of Directors voted to enlist the Northwest Minnesota Foundation to provide administrative support as it seeks to increase donor support and help more students prepare for careers in high-demand areas of the region's workforce.
Since that partnership was launched, the NTC Foundation has awarded nearly $178,000 in scholarships to NTC students — including a record $53,500 in 2021 — and has established a highly successful NTC Day of Giving. That event has engaged numerous Bemidji-area businesses in support of the college was instrumental in the creation of NTC's on-campus Student Success Center.