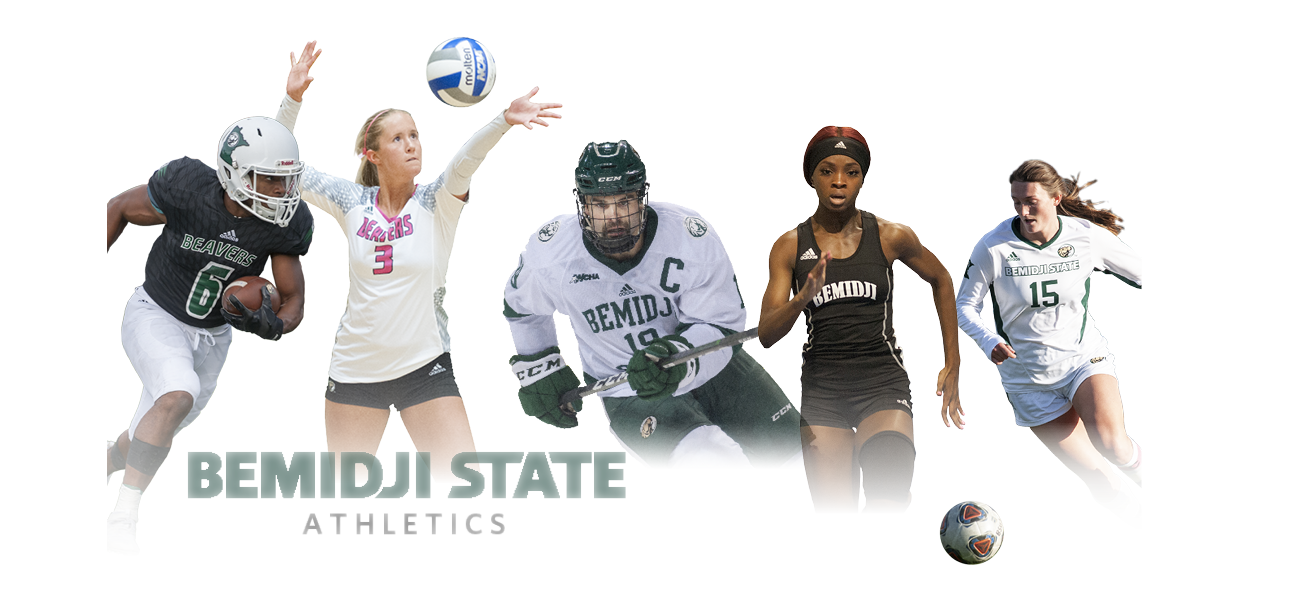 Bemidji State University has a robust and competitive varsity intercollegiate athletics program, participating in the Northern Sun Intercollegiate Conference (NSIC) as a member of NCAA Division II and in the Central Collegiate Hockey Association (CCHA) and Western Collegiate Hockey Association (WCHA) as a member of NCAA Division I for men's and women's ice hockey, respectively.
The NSIC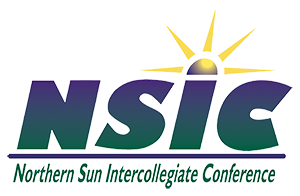 The NSIC is a 16-team conference with members in Minnesota, both North and South Dakota, Nebraska, and Iowa. BSU was one of six Minnesota institutions who joined together to found the Northern Intercollegiate Conference in 1932, and all six remain members today. In 1992, the conference merged with the Northern Sun Conference, which was founded as a women's-only league in 1979, to become the NSIC. Bemidji State sponsors 13 sports in the NSIC — baseball, men's and women's basketball, football, men's and women's golf, cross country, tennis, women's indoor and outdoor track and field, soccer, softball, and volleyball — and has won more than 40 conference championships. 
A pioneer both regionally and nationally, Bemidji State University recently celebrated the 50th anniversary of its varsity, intercollegiate athletics program for women athletes.
BSU's Division II athletics programs play in state-owned on-campus facilities. 
The CCHA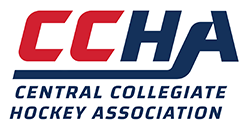 The BSU men's hockey team is one of eight founding members of the current iteration of the Central Collegiate Hockey Association, which originally started in 1971 before folding in 2013. BSU joins three other Minnesota programs, along with four in Michigan and one in Ohio, as members of the new CCHA. 
BSU enters the CCHA's 2021-2022 debut season with one of the proudest traditions in all of college hockey. The Beavers have an all-time record of 1,138-645-145, and since moving to the NCAA Division I level in 1999 have won six conference titles and made five appearances in the NCAA Tournament. Between 1966 and 1998, BSU was the dominant force in small-college hockey, winning more than 700 games and 13 national championships under legendary head coach R.H. "Bob" Peters.
The WCHA

BSU began offering NCAA Division I women's hockey in 1998 as a founding member of the Western Collegiate Hockey Association, the premier conference in the sport. The NCAA has sponsored women's hockey as a championship sport for 20 years, and WCHA members have won 18 national titles and 11 national Coach of the Year awards. Since its first season in 1998, the BSU women's hockey team has won more than 250 games and had two All-America honorees, and in 2015 head coach Jim Scanlan was named National Coach of the Year. 
Both BSU men's and women's hockey teams play in the Sanford Center, a regional events center owned and operated by the city of Bemidji. Beaver Hockey is entering the 12th year of a 20-year lease as the building's anchor tenant.