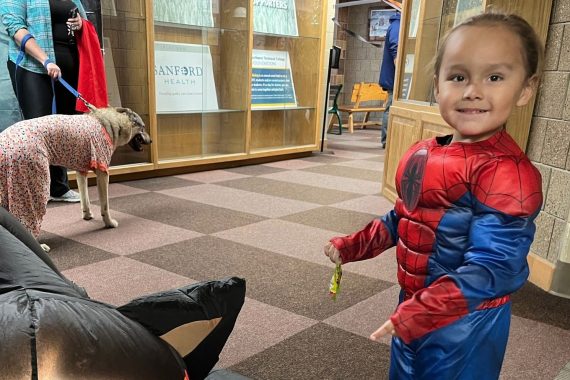 Northwest Technical College's Halloween Party, coordinated by the college's Child Care Club, will take place from 4–6:30 p.m. on October 31. Attendees can tour a treat route that encompasses the entire college and visit NTC students, faculty and staff.
The NTC Halloween Party is free and open to the public, but a donation of non-perishable food items for the college's student food pantry is suggested.
For more information, contact Heather Sutherland, NTC early childhood education instructor, at heather.sutherland@ntcmn.edu.