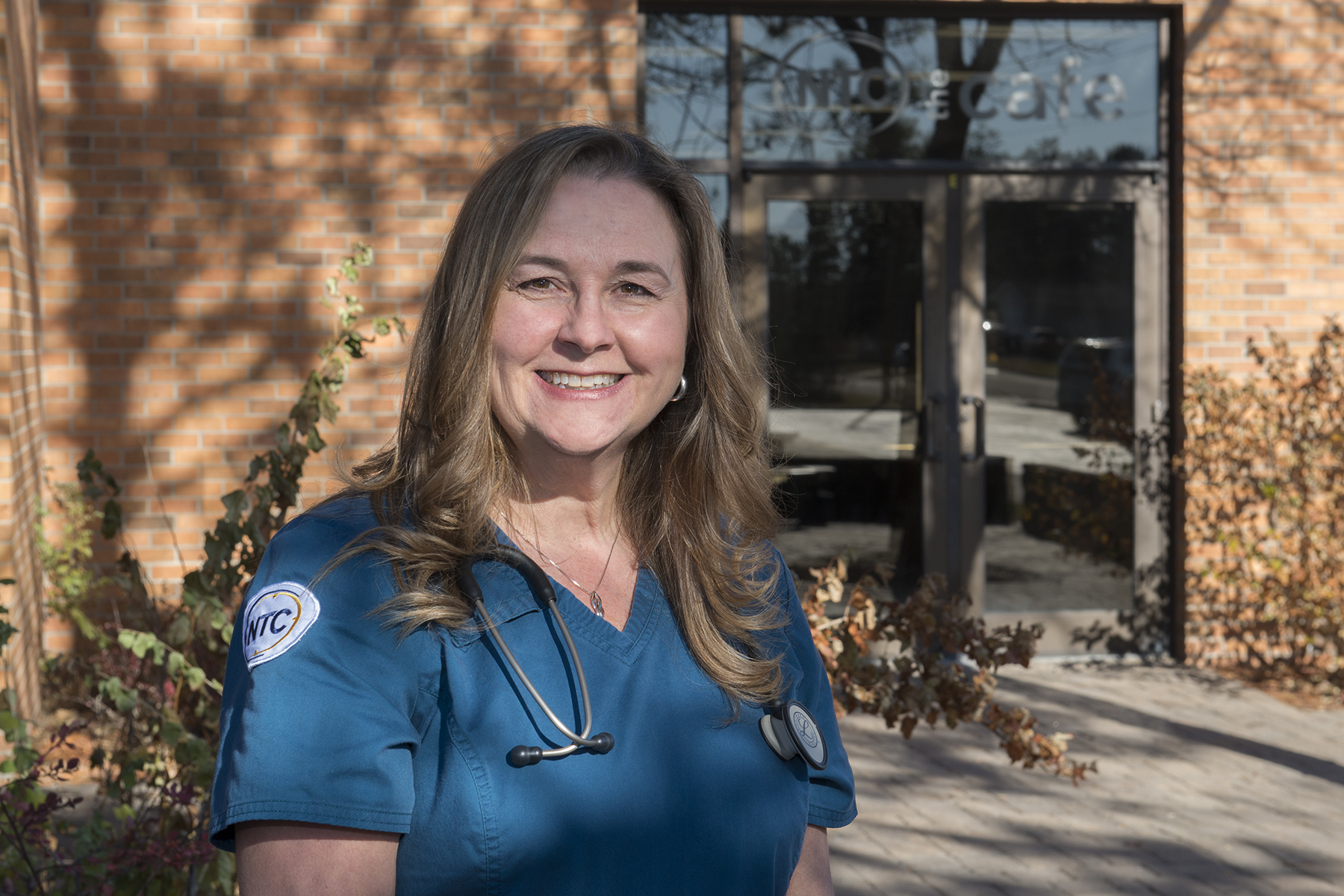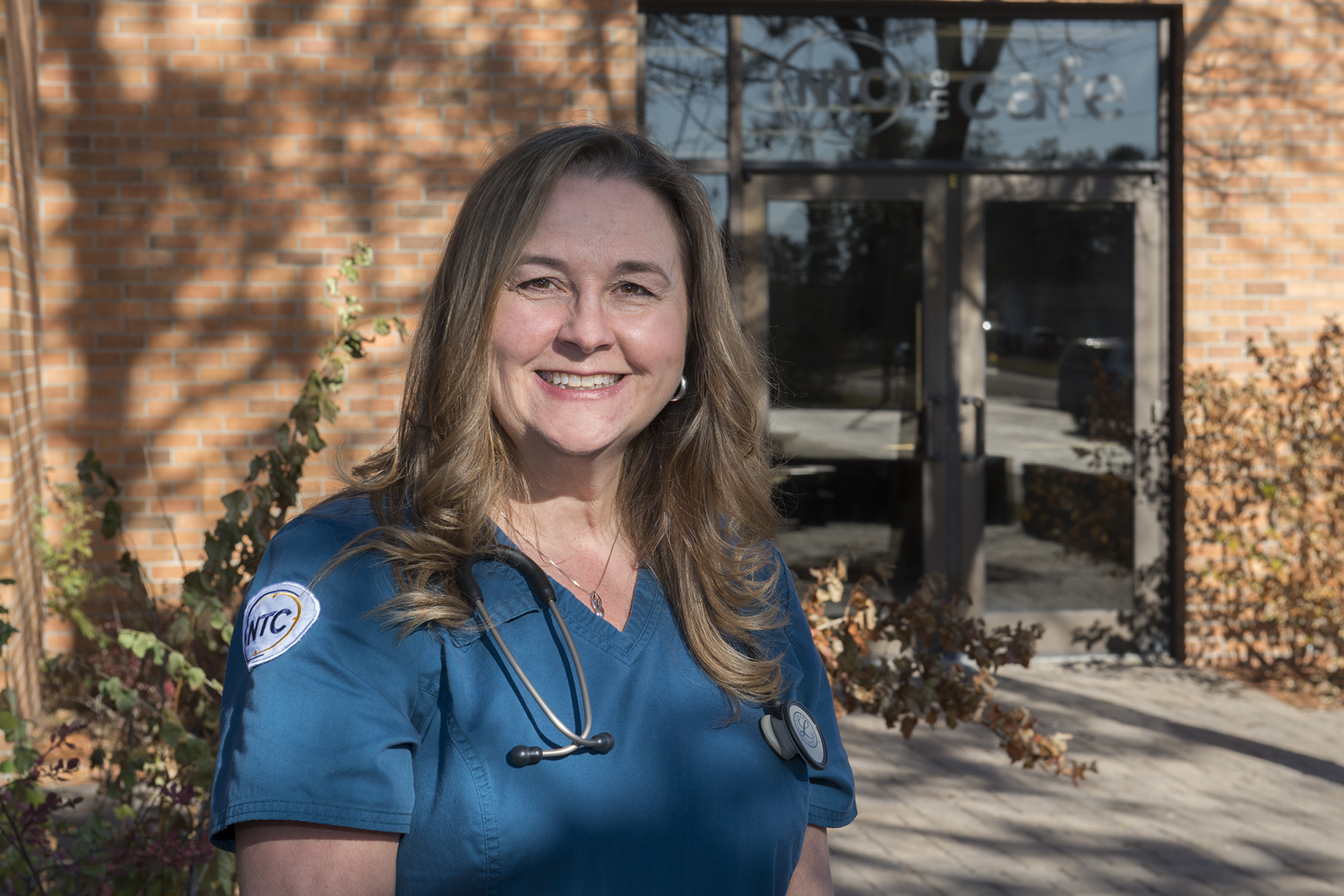 Northwest Technical College senior Lorrie Prickett always wanted to work in the medical field. With a degree in computer science, the mother of four recently found new direction in NTC's nursing program.
Originally from Middle River, Minn., Prickett graduated from Mayville State University in North Dakota with a bachelor of science in computer information systems in 1993. After more than 20 years working in various positions both related and unrelated to her undergraduate degree, Prickett found herself drawn in a new direction.
"As I was having a major meltdown moment in my car, a program on the radio was talking about finding my purpose," Prickett said. "I regained my composure, went back into the house, turned on the television only to be given my sign – a commercial for nursing school."
This experience ignited Prickett's interest in NTC's nursing career path. She began classes in the January 2019 and is now on track to graduate in Spring 2021 with the support of her NTC mentors.
"The staff are always willing to listen and help guide me," Prickett said. "I have not been in school for over 20 years and having a little more one-on-one help has been tremendous."
At the start of the Fall 2020 semester, Prickett was one of 45 recipients of NTC's 2020-2021 Workforce Development Scholarships. Funded by an appropriation from the legislature, the $2,500 scholarships are awarded to students enrolled in programs leading to high-demand occupations in a number of fields. The scholarship will relieve some financial burden for her family, Prickett said.
"I would have to say that this has been some of the best years of my life," she said. "I do not know where I will stop on my academic journey, but being a nurse is my purpose. It courses through my veins and gives me every ounce of joy that I could ever ask for."
In the Fall 2021, Prickett plans enroll in Bemidji State University's RN to BSN program.
Contact
Links
2021-N-034