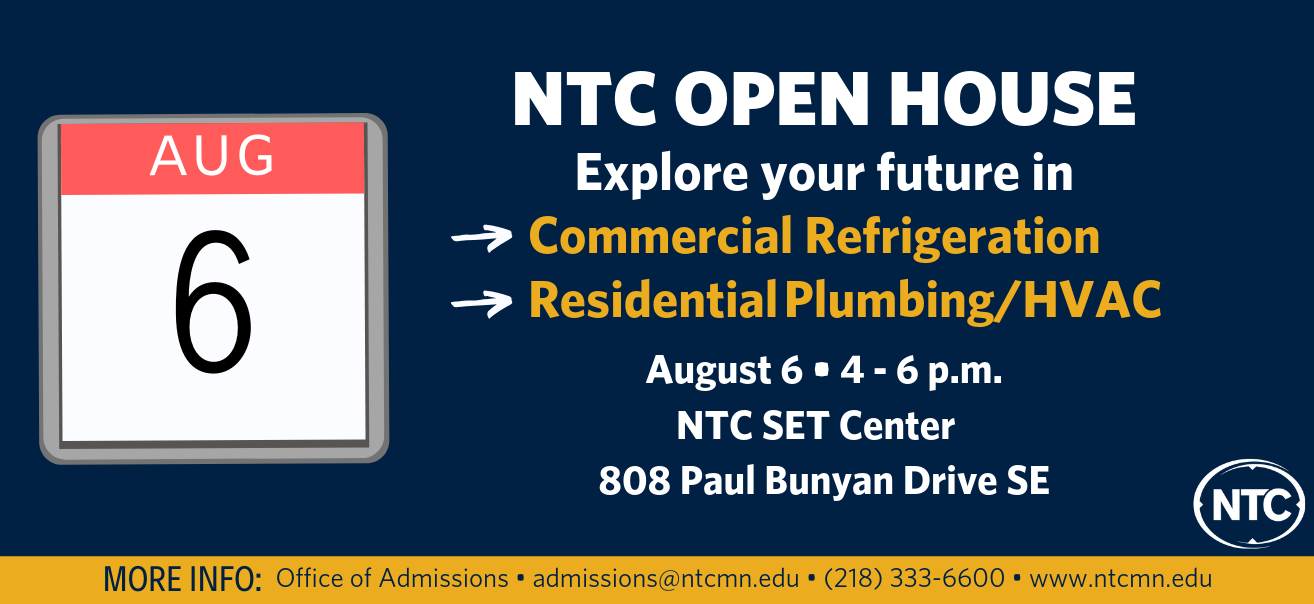 Northwest Technical College will host an open house on Aug. 6 for new and current students to learn more about the residential plumbing, HVAC and commercial refrigeration programs. Students will be able to meet with instructors, explore the programs and enroll in classes for the fall. The open house will be held from 4-6 p.m. in the NTC Set Center located at 808 Paul Bunyan Drive SE in Bemidji.
About Residential Plumbing/HVAC
This 60-credit specialized diploma offersstudents an inside track on plumbing and HVAC careers by providing one convenient, collaborative program that incorporates emerging energy efficiency and green technologies. It will provide an understanding of technology-driven, high-efficiency products and their proper installation, operation and repair.
The hands-on courses will cover traditional heating systems, water-saving solutions, eco-friendly private sewage disposal systems, renewable energy solutions, thermal solar design and geothermal technology.
About Commercial Refrigeration Program
The 60-credit diploma combines courses from current plumbing/HVAC and electrical construction & maintenance programs with training and coursework in commercial refrigeration that directly correlates to business and industry requests. Courses will include lectures, hands-on training and field environments.
Course materials will cover electrical theory, advanced electronics and motor controls along with specialized coursework exploring commercial refrigeration systems and equipment.
Contact
Links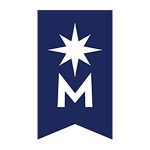 Northwest Technical College, located in northern Minnesota's lake district, has prepared students for fulfilling careers in high-demand fields for more than 50 years. The college's accessible, affordable, hands-on programs also help the region's employers meet their ever-growing need for a highly skilled workforce. NTC serves more than 1,000 students with an excellent education, an open-enrollment policy and affordable tuition. Students may pursue nearly 40 degree, diploma and certificate programs in six distinct career paths. Classes are offered on campus, online, or as a combination of both. NTC is a member of the Minnesota State system of colleges and universities. For more, visit ntcmn.edu
---
2020-N-003