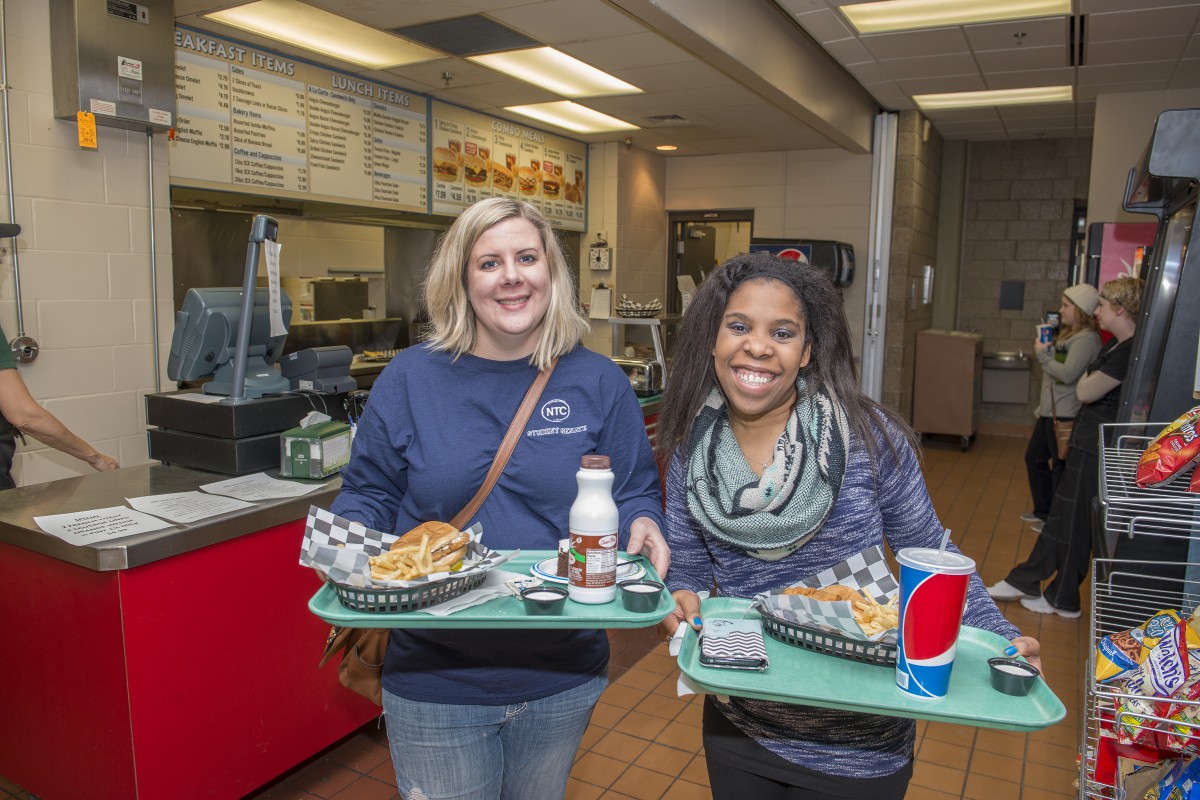 On-Campus Convenience and Options Nearby
The Grant Avenue Café in NTC's Community Commons offers a variety of delicious food including fresh daily salads, sandwiches, pizza, burgers, fries, and much more. Furthermore, the cafe offers a $5 daily special featuring some of our favorite recipes including meatloaf and mashed potatoes, sloppy joes, beef stroganoff, etc. The tasty menu, energetic staff, and comfortable atmosphere make for a great place to hang out and eat between classes. Students can purchase NTCash, a prepaid balance account linked to their student ID. Also, Beaver Bucks are accepted!
The Grant Avenue Café is open Monday through Friday from 7:30-9 for breakfast and 11-1 for lunch. The Cafe is an excellent, affordable option for students to eat on campus and avoid having to drive off-campus or eat fast food.