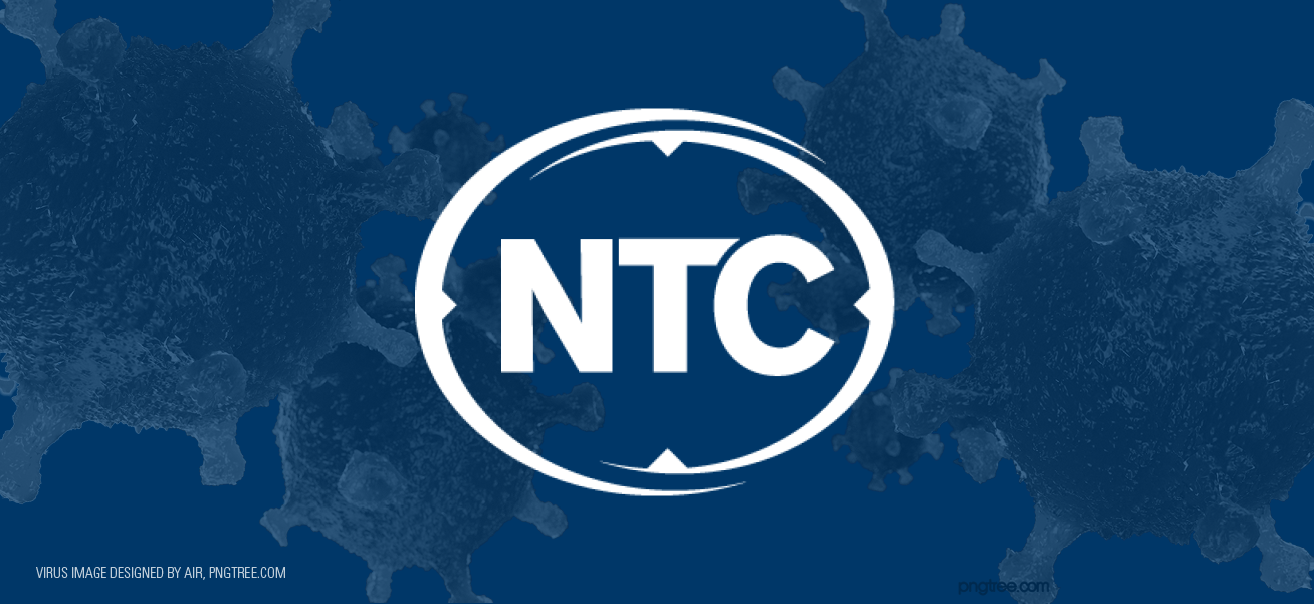 The following message was sent to all Northwest Technical College students by NTC President Faith Hensrud on August 18, 2021
---
Dear Students:
We look forward to welcoming you to Northwest Technical College, whether you are one of the many students who have already moved to Bemidji or among the many more who will be joining us in the coming days.
I am writing to inform you of updated guidance from the Minnesota State system related to COVID-19 vaccinations and testing. Earlier today (August 18, 2021), Chancellor Devinder Malhotra announced new guidelines that will require students in specific groups or populations to either provide a declaration that they are fully vaccinated — which is being called a vaccine attestation — or be subject to weekly COVID testing. Students affected by this requirement will include:
students who live in university-owned or managed residences,
students who participate in intercollegiate athletics that already follow NCAA-announced vaccine and testing protocols, and
student interns as required or directed by their clinical or internship sites.
This is not necessarily a complete list; other student groups may be included as our requirements to enact this protocol are refined in the coming days and weeks.
I want to be clear that this is not a vaccination requirement but, rather, a reporting requirement. This reporting requirement goes into effect no later than Monday, October 4.
This reporting requirement is not unique to NTC — it impacts all 37 colleges and universities in the Minnesota State system.
This requirement for our students expands upon an order from Governor Tim Walz, who on August 11 announced a COVID-19 Proof of Vaccine and Testing policy for state employees, effective September 8. This policy requires all state employees — including student workers — who are assigned to work at a workplace or otherwise provide agency services outside their home are required to either provide proof of full COVID-19 vaccination or be tested on a weekly basis. Chancellor Malhotra notified all Minnesota State employees about this requirement on August 11.
Since the onset of the pandemic, our two priorities have been protecting the health and safety of our students, faculty, and staff, and supporting our students as they continue progress towards their educational goals. With the beginning of the academic year approaching, Minnesota State is taking additional, system-wide steps with these priorities in mind.
We recognize that these reporting requirements will most likely elicit several questions and concerns. Thank you for your patience and understanding as we work with our collective bargaining units and your elected student leaders to revise our existing protocols. Shortly after classes start, members of my Cabinet will join me in an online student forum to address this new reporting requirement and questions related to it. Please stay tuned for more information about this upcoming forum.
In order to fully support our employees and students who are unable to produce the required declaration that they have been vaccinated, we are working closely — and as quickly as possible — with the Minnesota Department of Health (MDH) to create a free, easily accessible COVID-19 testing site on or near our campus.
In addition, Beltrami County Public Health will be hosting a series of free vaccine clinics for BSU and NTC students and employees in the Crying Wolf Conference Room of the Hobson Memorial Union (Lower Level) on the Bemidji State campus:
Wednesday, August 25 from 12-2 p.m. (Moderna Vaccine – Dose #1)
Wednesday, September 8 from 12-2 p.m. (Moderna Vaccine – Dose #1)
Wednesday, September 22 from 12-2 p.m. (Moderna Vaccine – Follow-Up/Dose #2)
Wednesday, October 6 from 12-2 p.m. (Moderna Vaccine – Follow-Up/Dose #2)
While we are excited to welcome you back for the fall semester, recent events remind us that we must remain diligent in our response to the COVID-19 pandemic. As has been the case throughout the pandemic, our current situation changes frequently, and we are making our best effort to share new information with you as quickly, clearly, and accurately as we are able. Please refer to our COVID-19 website for additional information.
We will update this site frequently with new information, and you may use the "I Have a Question" form to submit questions to college administrators. We will answer your questions at the upcoming student forum, which I mentioned earlier.
I thank you for your considered understanding and patience as we respond to this pandemic. Your health, safety and wellbeing continue to be our number one priority.
Sincerely;
President Hensrud