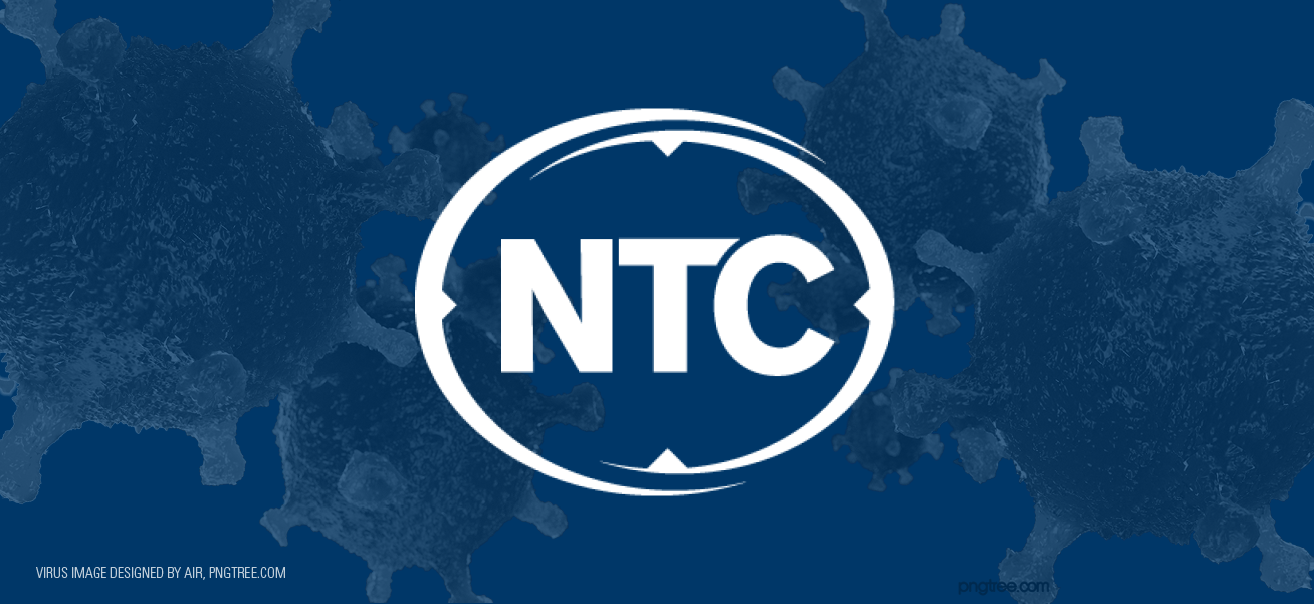 FAQ: August 9-31 Masking Period
Updated August 10, 2021
Q: What is NTC doing about masking this fall?
A: Northwest Technical College is requiring masking in all public, indoor spaces beginning August 9, 2021, and ending no sooner than August 31.
This is a shift from plans announced during the August 5 Campus Forum. We had planned a two-part approach to masking, with Part 1 be a mandatory masking period starting August 15, and ending August 31 to coincide with fall startup. Part 2 is guided by changing trends in the Centers for Disease Control and Prevention's COVID-19 transmission indicators for Beltrami County. As it turns out, COVID conditions have dictated that Part 2 will actually begin first. Read on…
Q: Are there any exceptions to the masking requirement?
A: Yes. Some common exceptions are noted in this document. If you have specific questions, please ask them at a campus forum or submit them using the "I Have a Question" form.
Q: How are we going to use CDC's transmission indicators?
A: NTC began tracking and recording Beltrami County's daily COVID-19 transmission level from the CDC's COVID-19 Integrated County View map on August 1. Minnesota State requires all of its 37 member colleges and universities to activate their masking protocols if their host county is elevated to substantial or high spread. We have developed a framework to require masking:
…if Beltrami County is elevated to substantial spread and remains at substantial spread for a period of seven (7) consecutive days, OR
…immediately upon reaching high spread.
Once implemented, masking will be required for a period of 14 days. The President's Cabinet will evaluate the requirement near the end of the 14-day period and determine whether it should be extended or allowed to expire, based on local COVID-19 conditions.
We're still working out the specific details of this plan, and are partnering with all bargaining units to further develop it.
However — Beltrami County was elevated to substantial spread on August 3, and the number of new cases recorded for August 4 were enough to guarantee we would remain at substantial spread for at least the next seven days — until August 9. You can read more about how we determined this below. In addition, Beltrami County was elevated to High spread on Saturday, August 7, which led to our August 8 announcement to immediately require masking beginning August 9. The two-week period of required masking beginning August 9 overlaps with our already-planned Part 1 fall startup masking mandate; essentially, COVID conditions are requiring us to extend Part 1 by just a few days.
If the mask mandate expires on August 30, our Part 2 protocol will be used to implement future mask mandates as dictated by Beltrami County COVID-19 transmission conditions.
Q: For Part 1, why are we implementing masking to start the fall semester? And why is it lasting until August 31?
A: In anticipation of a substantial number of students and their families beginning to arrive in Bemidji, which also makes it likely that our campus would see an influx of people who have traveled from outside of Bemidji, we initially decided to begin Part 1 on August 15.
The decision to implement masking for fall startup out of an abundance of caution to help protect the safety of not only our faculty, staff and students, but also their families who are joining them for the start of their college experiences. We chose August 31 as the end date because it gives us an easy-to-remember concluding date, and creates a good opportunity for us to re-evaluate the masking requirement on August 30.
Q: How does the CDC decide Beltrami County's transmission level?
A: Transmission levels are determined by two factors: the number of new positive cases of COVID-19 in the county per 100,000 population during a rolling seven-day period, and the percentage of COVID-19 tests administered in the county that returned positive results over a similar rolling seven-day period. Detailed information on how CDC evaluates these factors is included with the COVID-19 Integrated County View map.
Q: How many cases does Beltrami County need to have in order to be elevated to substantial spread?
A: 24. The CDC calculations are based on a population for Beltrami County of 47,188; at this population, 24 cases is 50.86 cases per 100,000 population — or less than one case per 2,000 county residents. We would need to have 48 cases in a seven-day period to be considered a high-spread county; 48 cases is 101.72 cases per 100,000 population — less than one case per 1,000 county residents.
With our population, small changes in our number of cases will lead to large changes in CDC data. For every positive case, our number of cases per 100,000 population will increase by 2.12.
Q: Does the fact that we're implementing masking procedures indicate that we are at increased risk of catching COVID-19?
A: No. We are following CDC guidance and adhering to system requirements out of an abundance of caution, and not because our situation in Beltrami County has become threatening to our health and safety.
Q: Does the mask mandate mean we are moving back to remote work?
A: No. We are following CDC guidance and adhering to system requirements out of an abundance of caution, and not because our situation in Beltrami County has become threatening to our health and safety. There is no need for changes to campus operations at this time.
Q: What conditions will lead to further changes in our mask mandate?
A: We are awaiting guidance from the system office on how and when we will be able to change our masking mandates. The best way to ensure we can end the use of face masks is to get vaccinated against COVID-19, and by encouraging those in our family and social circles to get vaccinated as well.
---
This information is correct and accurate as of the date it was posted and/or updated, which is listed at the top of this page. For current information, visit the Coronavirus website homepage.