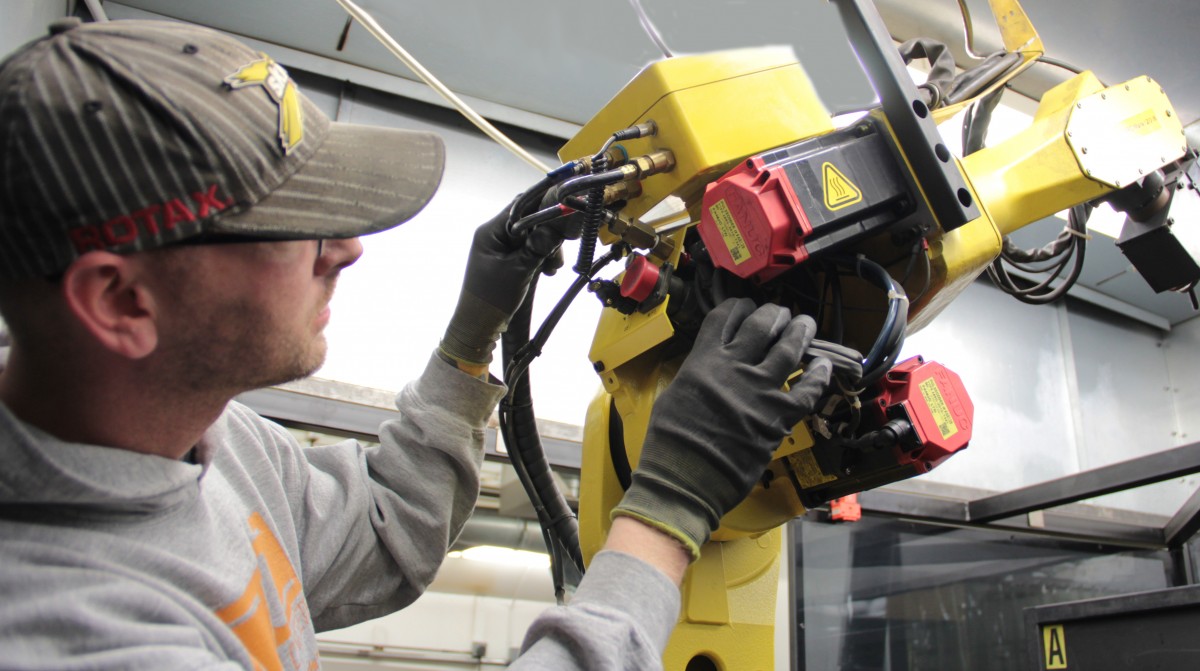 Stay one step ahead of changing technology.
Earning an Automation Technologies Certificate will give you an intermediate knowledge of manufacturing processes and plant operations, along with the advanced skill sets of DC/AC Power, digital and analog circuits and motor controls. Graduates of this certificate frequently work in technical positions that require analytical thinking, often servicing equipment.
Building on a foundation of core knowledge provided by courses in the Production Technologies Certificate, you'll gain skills that may allow you to work in a career setting in automotive manufacturing and packaging machinery manufacturing. Job titles could include application engineer and field service technician.
This program is offered by Northwest Technical College through the eTECH partnership with the 360° Manufacturing & Applied Engineering ATE Regional Center of Excellence.